13th Open Fair on Volunteerism (Athens, Greece)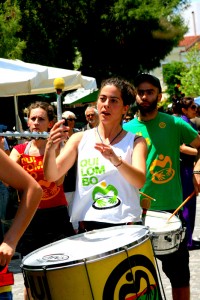 Volunteering is a life full of intensity and rhythm!
Through their participation and motto for action 40 voluntary organizations with hundreds of volunteers made a difference by carrying out for the 13th consecutive year the Open Fair on Volunteerism and selfless giving, at the pedestrian zone of Apostolou Pavlou, Thissio (downtown Athens).

During a full day the fair opened its doors to the world and invited all citizens to volunteer, to offer their collaboration to the world and to live actively in the world. There was also time for dancing, street theater and interactive games.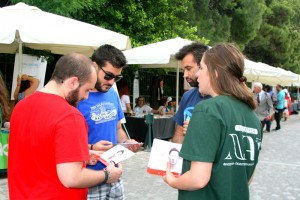 The open Fair was organized by: New Acropolis, PRAKSIS, AIESEC, AEGEE Athens EKPIZO EDRA, European Expression, Pan-Hellenic Union of Adapted Activities «ALMA». Other Organizations such as UNICEF, Hellenic Red Cross, Flame, Doctors of the World, Doctors Without Borders, Life Center, GREEN PEACE, Pediatric Trauma, were just some of the local and international participants.