Annual Plato Reading Day (Miami, USA)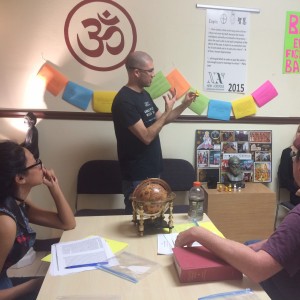 New Acropolis of Miami held their 6th Annual Plato Reading Day which brought people together to honor the great philosopher. Participants read dialogues, thought about them and discussed their perspectives, and left the event having learned something that they can apply in their life.
They also received a Certificate of Participation.