Book launch: 'Jacareí, its history' by Prof. Lencioni, member of the Academia Jacarehyense de Letras – Jacareí, SP (Brazil)
New Acropolis Jacareí, São Paulo, carried out the presentation of the book Jacareí, its history by Prof. Benedicto Sergio Lencioni.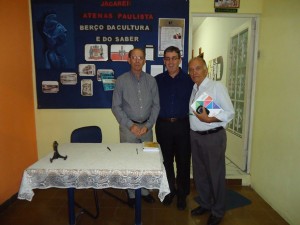 Enthusiastic researcher and passionate about the history of his land and its people, Prof. Lencioni already published eight books on various stages and topics related to the history of Jacareí and the Valley of the Paraíba.
A community man, he was mayor of Jacareí on two occasions; he is professor, lawyer, historian, writer of prose and verse. This award-winning writer is also an honorable Member of the Academia Jacarehyense de Letras, where he served on two occasions as president of this traditional Academy.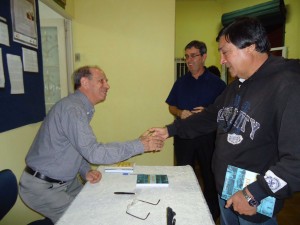 Also present was another member of the Academy of Letters, the journalist Benedito Veloso, who covered the event in the column that he writes in one of the most prestigious newspapers in the city.
This event had the support and dissemination of municipal cultural entities and the press in Jacareí.