Environmental restoration of the lagoon of Gallega (Cádiz, Spain)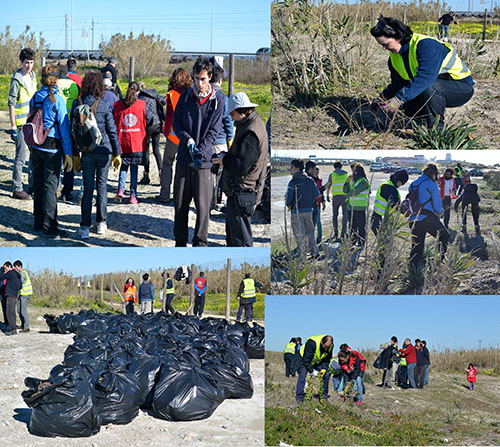 To be able to live fully in a world in which everything is related, we cannot neglect the commitment to respect the environment.
Inspired by this spirit, volunteers of New Acropolis in Cadiz and Seville in collaboration with GEA, continued environmental restoration efforts in Cádiz , and supported the volunteers of this city in the actions undertaken to preserve the ecosystem of the lagoon of Gallega. Volunteers planted marram grass, removed dandelions from the dunes next to the protected space and cleaned part of the pipe that supplies water to the small lagoons … An excellent experience of work and coexistence.