Exhibition of digital illustration at New Acropolis Almeria (Spain)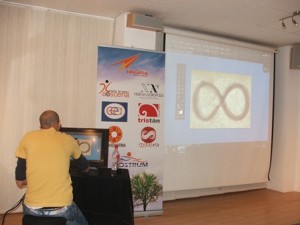 New Acropolis Almeria inaugurated in the Nostrum Room at the Center  IDEALIA an exhibition of digital illustration. Technological mediation is part of the natural evolution of human processes. The world of creativity, design, drawing and illustration is no stranger to these processes, and since the development of the first computers a new door opened so artists could shape their works on a new surface: screens.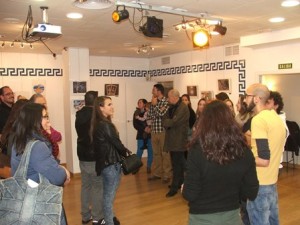 Digital illustration is characterized by the creation of works directly on your computer using software for this purpose and with the help of devices likes mousses, optical pens, and digitalized tablets.
Luis Belmonte, founder of Tengu Estudios and author of the exhibited works, displayed how his "paints" on his  24″and 15 kg tablet, which was projected on a screen for the audience.
You can visit from January 23 to February 23!