31st New Acropolis Music Competition: The most important music school competition of Peru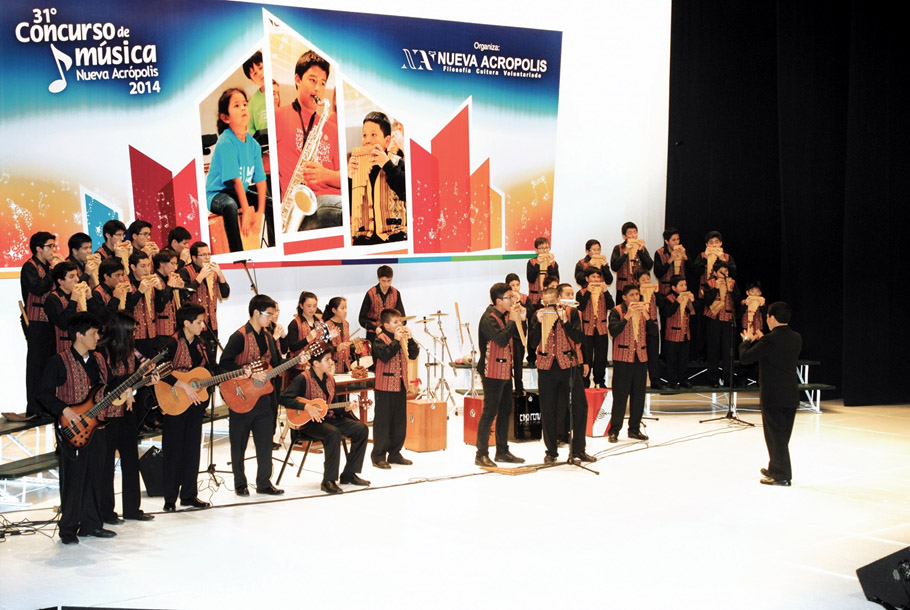 More than 25,000 school children in 10 cities of Peru participated, with great enthusiasm, in the 31st New Acropolis Music Competition, an educational work within the international diffusion of music program promoted by New Acropolis with the aim of promoting values and capacities in children and young people through musical practice.
Bands, groups of violins, flutes, drums, folklore ensembles, troops of sikuris, jazz groups and instrumental orchestras in kindergarten, elementary and high school grades give life to this work, in the cities of Lima, Arequipa, Trujillo, Iquitos, Cusco, Huancayo, Cajamarca, Chiclayo, Huanuco and Ayacucho.
Over 31 years, the competition has benefited more than 500 thousand students, has made it possible for art to recover the role that is assigned to it in the comprehensive education of students, has allowed to revalue the work of music teachers and has promoted the development of hundreds of music workshops in the centres.