Gifts wrapped with love (Tel Aviv, Israel)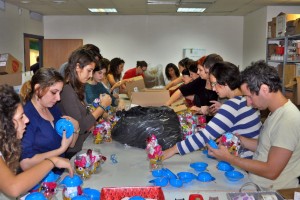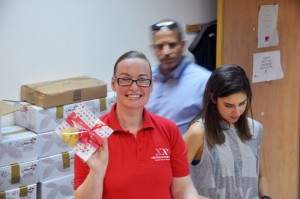 A group of volunteers from the Tel Aviv branch arrived at Izi Shapira House, a volunteer association that operates to aid disabled people and their families.
Our group of 21 volunteers packed holiday gifts that are meant to be sold and whose revenue is a contribution for the association. The volunteering day started with a tour in the nursery school for the disabled children.
During the tour volunteers had the opportunity to get acquainted with this special community, to open their heart and be inspired by the lively spirit that enables those children to move forward in life, despite their physical limitations.