New Acropolis participates in the international exhibition of books for children and young people on the occasion of World Book Day (Chisinau, Moldova, Romania)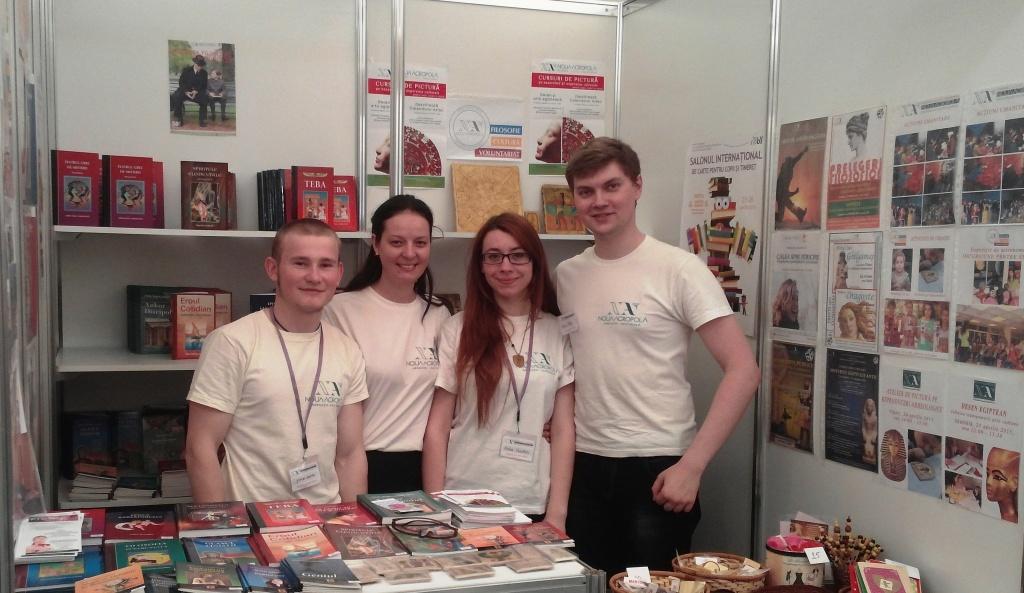 The nineteenth edition of the event was held in Chisinau and brought together many people interested in publishing, education and art. The first two days of the event were so crowded that groups of children waited in line for that special moment when they could discover books from all over the world.
Those who visited the New Acropolis booth learned about new titles: The Alchemist by Jorge Angel Livraga Rizzi and Age of Aquarius by Laura Winckler. Also, volunteers from New Acropolis presented the importance of philosophy in education.
During this event, participants also had the opportunity to practice the technique of painting on archaeological reproductions. Children, parents, siblings, teachers, were all able to encounter ancient Egyptian gods and gain interest in books that still talk about the Egyptian mysteries.
We thank the organizers IBBY and the National Library for Children and Youth 'Ion Creanga' for the invitation to participate in this wonderful book show.