New Acropolis volunteers participated in a major clean-up of Mount-Royal (Montreal, Canada)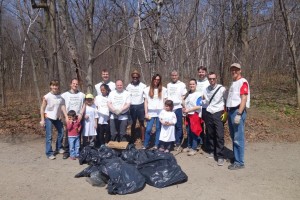 On a beautiful sunny day, the 24th clean-up of Mount Royal Park was held in Montreal. New Acropolis volunteers and friends joined 600 of their fellow citizens to participate in this Spring cleaning.
Mount-Royal is the jewel of the Island of Montreal with its large wooded spaces, trails and lakes. It is popular with nature lovers and is at the heart of Montreal. New Acropolis Montreal is very pleased to participate in the cleanliness of this unique space.