World Philosophy Day, Lecture 'In Liberty' by Prof. Salvatore Natoli (Syracuse, Italy)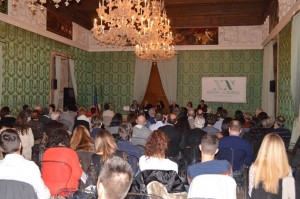 Meeting in Syracuse to commemorate World Philosophy Day with the special participation of Professor Emeritus, Salvatore Natoli, from Bicocca University in Milan. The speakers were: the advisor for Culture Francesco Italia, the President of New Acropolis Syracuse Elga Daniele and members of the College of Philosophy of Sicilia Elio Cappuccio and Roberto Fay. The moderator was Lucia Sinnona.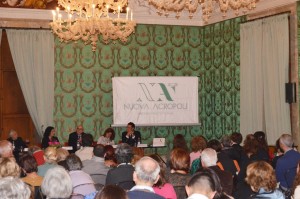 Talks focused mainly on the various aspects of the word 'freedom' from social and individual perspectives with reference to the works of the great philosophers. Prof. Natoli highlighted various ways of thinking about 'freedom', contrasting the concept of Kant with the current idea of freedom. Freedom is a rational concept and we have to abide by the code of morality; only if there is a sense of moral responsibility are we truly free and not only by doing what we want.