First Seminar of Mythology: 'Greek myths and re-encountering the inner being' (Chapeco, Santa Catarina – Brazil)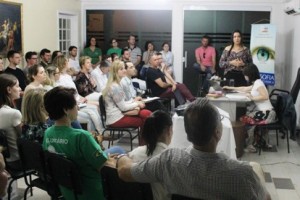 First Seminar of Mythology: 'Greek myths and re-encountering the inner being' in New Acropolis Chapeco (Santa Catarina-Brazil)
What was the origin of the universe? How to understand the phenomena of nature? These and other questions impelled man's search to understand himself and the world. It was through myths that the Greeks found a way to get closer to the answers to these questions.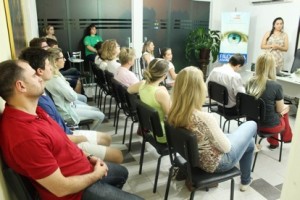 The program included the lectures: 'Introduction to mythology: Origin of the universe, of gods and men', 'Gods of Olympus: the relationship between gods and men, and between men and gods' and 'Saga: monsters and heroes, inspiration!'.
According to the lecturer Ana Carolina Duering: "Falling in love with mythology takes us to another conception of the world, we perceive small and large mysteries, we walk through the history of mankind and we become passionate about another reality".