Librarian Day (Oradea, Romanía)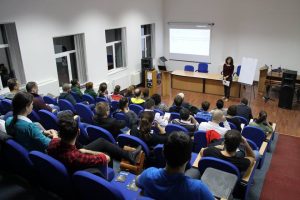 On this special occasion, dedicated also to the most passionate readers, New Acropolis Oradea organized a Conference addressing two main themes: the adventure of life and the importance of History.
As a starting point, answers were sought in the explanations of philosophers, in ideas based on the philosophy of Cicero, Plato and Buddha on the meaning of history and its links with the life of each individual, and in certain ideas about the laws that govern our lives from the perspective of the ancient hindu text Bhagavad Gita.
The Conference was held at the Gheorghe Şincai Municipal Library, and was presented by Andreea Neacşu, who is in charge of the activities organized by New Acropolis Oradea.