Medal of Municipal Merit to New Acropolis Oeiras-Cascais (Portugal)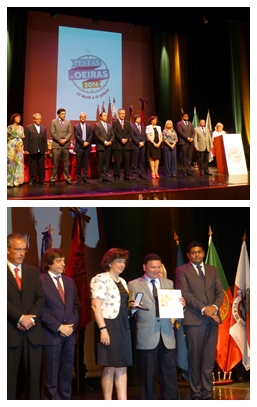 New Acropolis Oeiras-Cascais was awarded the Municipal Merit Medal in its degree of copper, for "acts and services of significant importance for the municipality and the country".
In the presentation, the Protocol Service of the municipality of the town highlighted the work developed by New Acropolis Oeiras-Cascais volunteers and emphasized that "New Acropolis has carried out many activities in the most diverse areas thus promoting human and social enrichment in this region. (…) In the past two years, New Acropolis has organized 62 public activities which had an attendance of more than 2,000 people".
The director of New Acropolis Oeiras-Cascais thanked the support of the City Council and the work carried out by all members and supporters of the Association.