Nasreddin: stories of a Sufi philosopher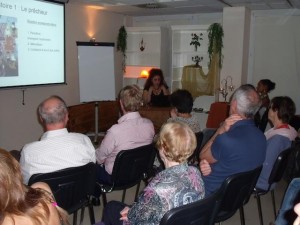 Heroic, playful, ingenuous and insolent, Nasreddin was – according to Hodja or Effendi – a mythical figure of 13th century Muslim culture known from the Maghreb to Asia.
We discovered through four narrators stories he transmitted to us on 'being human' and 'love' with a timeless enthusiasm; provocative stories with lots of good humor.
Participants also discussed the stories from a philosophical perspective and the evening ended with a buffet of Asian cuisine.