New Acropolis at the 45th edition of the Book Fair (Athens, Greece)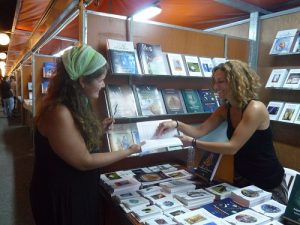 New Acropolis Publishing House participated in the 45th edition of the Book Fair organized by the Association of Publishers in the Zappeion, Athens, with the collaboration of the Ministry of Culture and Sports.
On this occasion were honored several famous figures including Shakespeare, Lorca and Aristotle. New Acropolis, in the framework of the commemoration of Aristotle Anniversary Year", celebrating 2400 years since the birth of the great philosopher, presented the debate titled "Aristotle – Plato, a battle of philosophy"; and its initiative "Movement for the exchange of books  – Booksharing", supported the homage marking 400 years since the death of W. Shakespeare.