New Acropolis collaborates with the Consulate General of El Salvador (Boston, USA)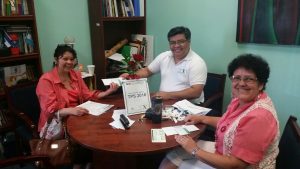 In the months of January and February of 2001, El Salvador was struck by two high-magnitude earthquakes. In the context of this natural catastrophe, the Federal Government  of the United States granted to the Salvadoran community residing in the United States a means for its members to regularize their immigration status (TPS). Starting from that date, in the region of New England, more than five thousand Salvadorans have been re-inscribed annually in this program.
This year, New Acropolis Boston is collaborating with the Consulate General of El Salvador in Boston in the process of registration, and more than 3500 people are expected to register, representing a saving of thousands of dollars in legal costs to the Salvadoran community.