New Acropolis European summer workshop in Austria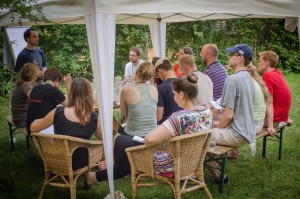 Members of New Acropolis in England, Ireland, Belgium, France, Germany, Switzerland and Austria participated in an intensive summer workshop.
Participants worked together on strategies and concepts relating to the contribution of practical philosophy for an integral education, to experience universal values such as humanity and solidarity in a practical way.
The closing of the meeting was a walk to Zirbitzkogel, a wonderful mountain of the Seetal Alps, which was climbed during the night. The hikers were rewarded with a spectacular view and the conviction that any summit can be reached as a team.
Youths left with a lot of new ideas to implement in their countries; as the philosopher Seneca says: "Philosophy teaches us to act, not talk."