Open volunteerism workshop (Saint-Petersburg, North Russia)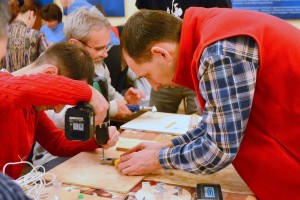 New Acropolis St. Petersburg opened its doors to all those who wanted to collaborate in the creation of gifts for children with incurable types of cancer.
About fifty volunteers decorated several night lights which were donated to the Caridad Podari Jizn ("gift of life") Foundation.
Given that young children greatly benefit from a magical and harmonious atmosphere, such as a fairy tale one, the lamps were made in the shape of houses, with a favorite character on the inside… a dwarf.