Plato returns!!! (Brussels, Belgium)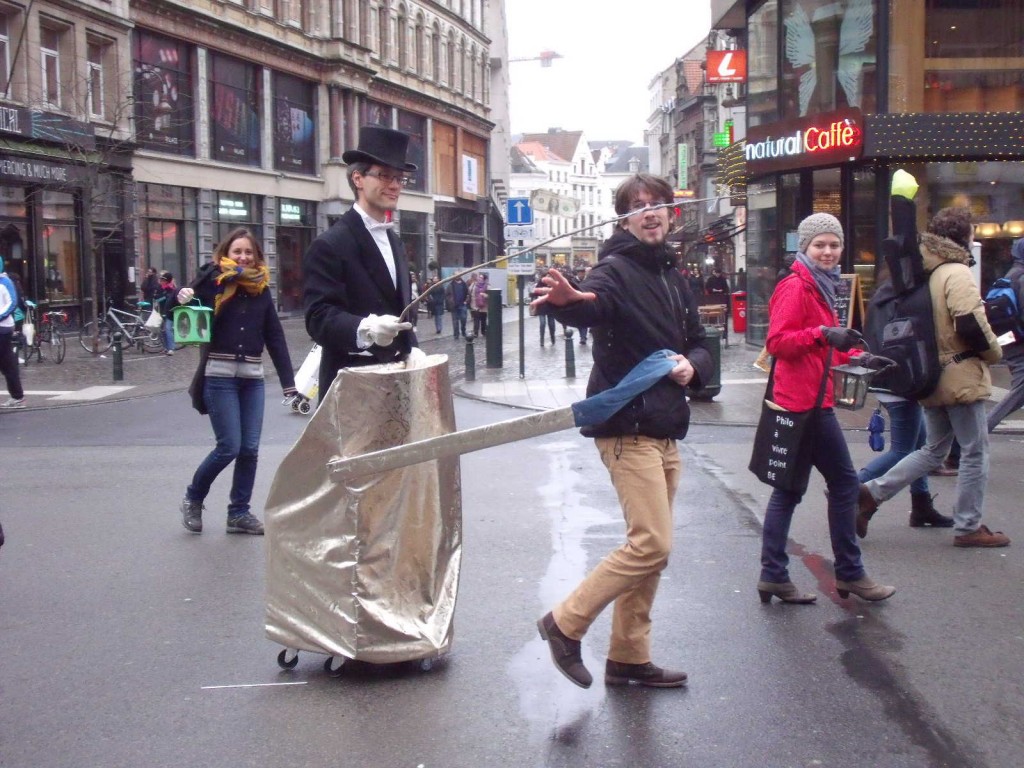 Volunteers of New Acropolis Brussels, came out to the streets of the city for a sensitization campaign about the excesses of our society. Although the Platonic myth of the cave is 24 centuries ago, it is more current than ever.
Let us imagine that we are prisoners of our society, guided by artificial desires created by the means of communication and that we give value to external things – money, appearance, properties, etc-, forgetting our inner world – our human values, our growth potential, our openness to others and the universe.
To illustrate the idea of the myth in the streets, philosophers-volunteers of New Acropolis came out to the center of Brussels, with a cart pulled by a 'prisoner of our society'. At any time, we can choose not to follow the crowd and go against the current in search of beauty, truth, justice and goodness.