The Wise Kings came to New Acropolis Jaen (Spain)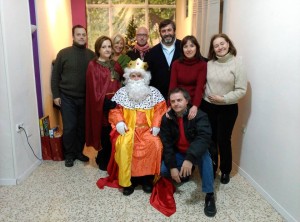 For the sixth consecutive year, New Acropolis Jaen handed out toys to nearly fifty children from underprivileged families donated during the Christmas campaign, in a Wise Kings celebration.
In the event, children and their family received an afternoon snack and enjoyed a session of magic by the magician José Blás, who delighted young and old. Finally, our particular King Melchior handed out the toys!