Assistance to the homeless campaign (Brussels, Belgium)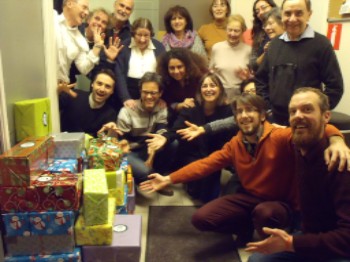 New Acropolis volunteers participated in the project 'Shoe Box 2016'. This campaign aimed at collecting shoe boxes filled with 10 non-perishable foods and beverages for homeless and low-income residents of the city. They were subsequently distributed by associations during Christmas.
Another opportunity for philosophers to implement human values at the service of citizen action.