Concert: "Solo Tangos" (Bilbao, Spain)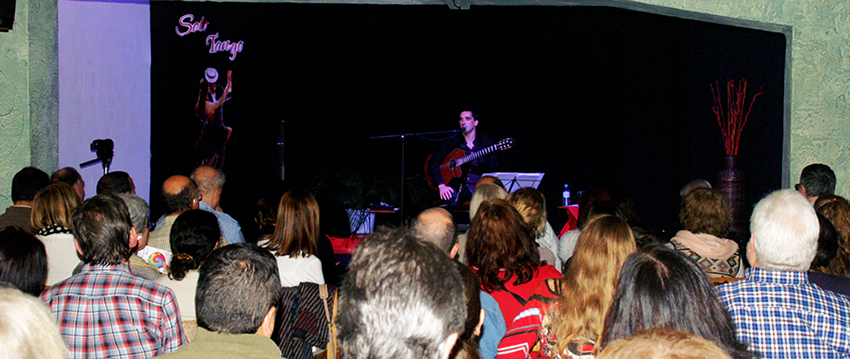 The stage of New Acropolis hosted the concert that Leonardo Alonso, guitar master, dedicated to tangos.
From his guitar came the echoes of Buenos Aires' suburbs and he interpreted some of his own avant-garde creations, where he fused tango with other genres such as Jazz and classical music.
He presented his innovative musical project in an intimate version, solo with his voice and his guitar, a program that included everything from the most legendary tangos to the most current ones (from "Gardel" to "Piazzolla").
Leonardo is creator and musical director of the chamber music group "Lunfardo", former guitarist of the group "Malevaje", and currently an ambassador of Argentine music in Europe.