Honorary award for José Carlos Fernandez, director of New Acropolis Portugal
On June 29th 2017 José Carlos Fernandez, writer and National Director of New Acropolis Portugal was awarded the title of Honorary Member of the Circle of Mozambican Writers of the Diaspora for his contribution to the promotion and diffusion of culture. João Micale, president of the Matriz Portuguesa, presented the award.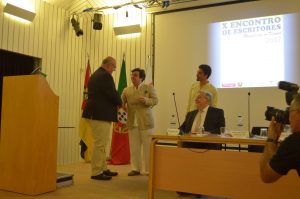 The event, organized by the Circle of Mozambican Writers of the Diaspora (CEMD), was held at the headquarters of the Union of Capital Cities of Portuguese Language (UCCLA), and outstanding participants included Delmar Maia Gonçalves (President of the CEMD), Vítor Ramalho (General Secretary of the UCCLA) and Enoque João (President of the Casa de Moçambique in Portugal).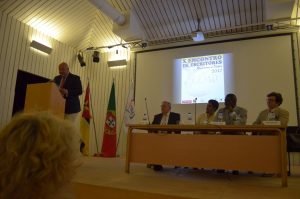 The Circle of Mozambican Writers of the Diaspora is an independent organization whose aim is to promote Mozambican culture abroad and the presence of Mozambican authors in the Diaspora, as well as to strengthen relations between Mozambican and Portuguese authors and literary specialists.
The awards ceremony was held in the context of the Annual Poets Encounter, which this year celebrated its 10th edition. Some of the winners were: Waldemar Bastos, an Angolan musician living in Portugal; Lívio de Morais, professor of Art History; Gisela Ramos Rosa, singer and writer; and Manuel de Araújo, Mayor of the city of Quelimane.
You can read José Carlos Fernández' award acceptance speech here.