24th Edition of the New Acropolis chess tournament (Granada, Spain)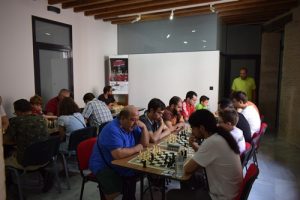 Once again, the New Acropolis Chess Tournament, renowned in the Andalusian community, was held at the Palace of Abrantes. This tournament has increased in popularity year after year, and has become of the most significant chess competitions in our province. This last 24th edition was quite a success with many participants coming from different clubs from several Granada towns!
The awards and diplomas ceremony was officiated by the Director of the Tournament Mr. Aurelio Novo, and presided by the referee of the tournament. They thanked the participation of all contestants and encouraged them to come back for the next edition of the tournament.