Plato protagonist of the recent 'Librosophicos' reading group (Colombia)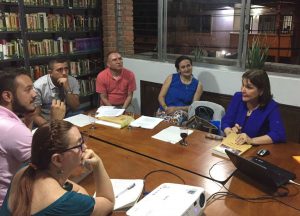 The gathering of the 'Librosophicos' reading group focused on discussing Plato's Seventh Letter from its two expositions, the novel and the original letter written by the philosopher.
A journey from the hand of Plato towards tyrant governments to make known his Ideal Republic, formed by righteous philosopher leaders.
Participants also discovered through the novel, its high biographical content reflecting Plato's ideals, his loves, his fears and the recognition of the utopian frustration of the Republic's approach, which he revised in his old age.