The IONA participates in the 47th General Assembly of the OAS (Organization of American States). Cancún, Mexico
​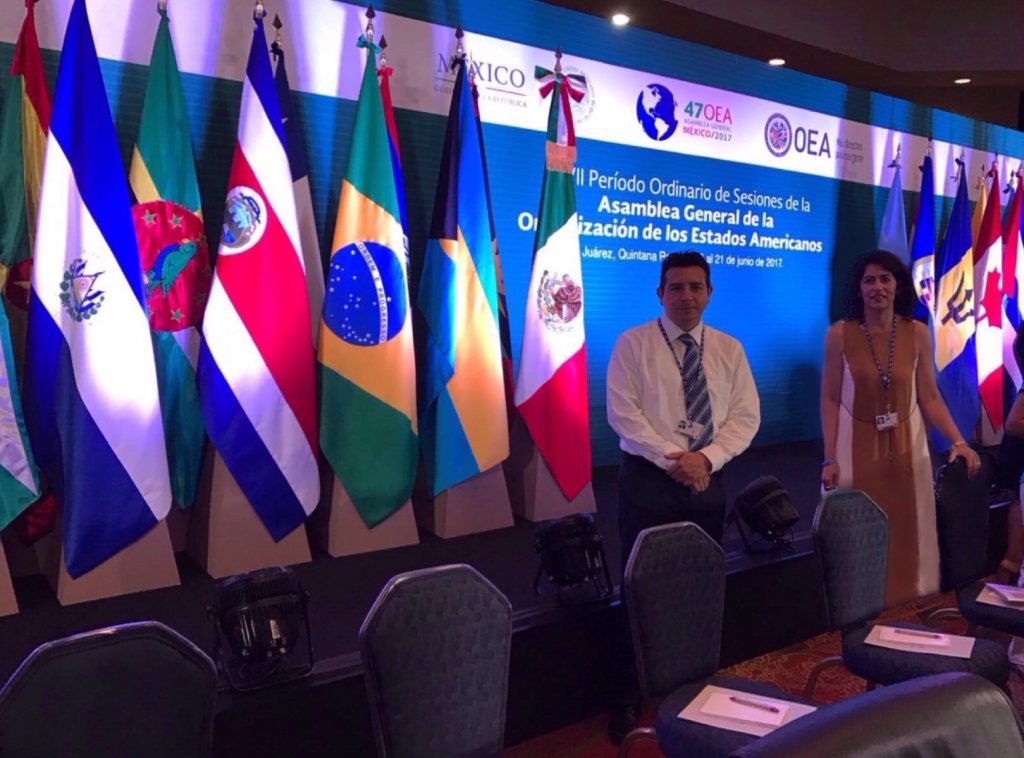 A delegation of the IONA (International Organization New Acropolis) participated in the 47th General Assembly of the OAS. "Strengthening Dialogue and Concerted Action for Prosperity" Cancun, Mexico, June 19 – 21, 2017.
Two delegates of the IONA, Franz Tufiño and Tanya Portugal attended the Assembly as institutional representatives. New Acropolis has a presence in almost all the State Members of the OAS and is an acting entity that contributes to the Sustainable Development Goals in the communities where it develops its humanistic work. This event allowed New Acropolis to share with the other 286 Civil Society Organizations ideas and lessons learned while building alliances in support of SDGs.