World Philosophy Day: Lecture "On Beauty" by Prof. Gianluca Garelli (Syracuse, Italy)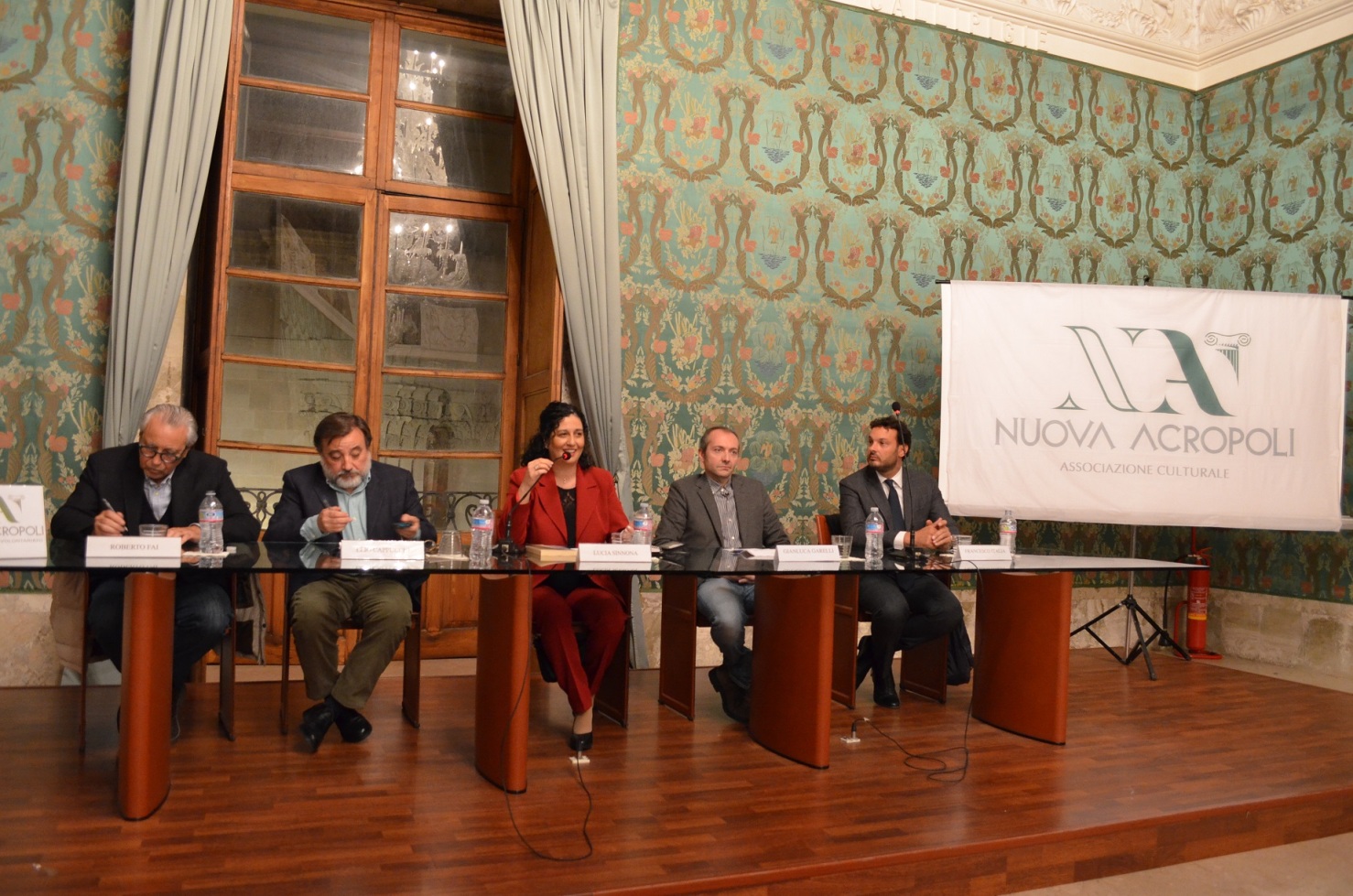 Meeting in Syracuse to commemorate World Philosophy Day with the special participation of Gianluca Garelli, Professor of Aesthetics at the University of Florence.
The speakers were the Deputy Mayor of Syracuse Francesco Italia, Lucia Sinnona of New Acropolis Syracuse and members of the School of Philosophy of Sicily Elio Cappuccio and Roberto Fai.
Professor Garelli, author of the book An Idea of Beauty, discussed the various ways in which the dialectics of beauty have changed throughout the course of Western thought, with a special focus on Plato, Aristotle, Plotinus and Kant. He also spoke about the current concept of beauty in the world of appearance, and about the relationship between freedom and beauty. The meeting was held in the municipal building of the island of Ortigia and was attended by many participants.