Inauguration of the exhibition 'Photosophy' (Haifa, Israel)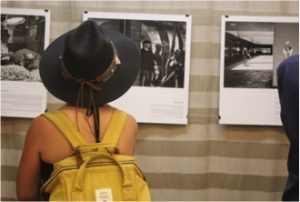 New Acropolis Haifa organized the exhibition 'Photosophy' by the photographer and philosopher Pierre Poulain. With a unique viewpoint, the artist connects two worlds into one, a very interesting dialogue between image and text.
A diverse audience attended the event, including photographers, lovers of photographic art and of philosophy. Its author, Pierre Poulain, shared his own thoughts with the public about his work as a photographer and philosopher, and about his special way of taking photographs "capturing the moment" through the eye of a philosopher and the lens of the camera.