"Jonathan the seagull: a flight to freedom" (Salzburg, Austria)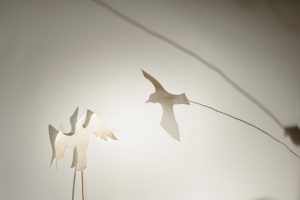 Over fifty people attended the premiere of the philosophical theater "Jonathan the seagull: A flight to freedom"; the story of a seagull who, after overcoming many obstacles on the road to freedom, finally manages to master the perfect flight.
Demonstrating great empathy, the theater team showed how the Jonathan seagull story could be staged, highlighting the philosophical essence. "The biggest challenge was to get completely involved with this character, for whom nothing is more important than finding his destiny," explained one of the actors.