World Philosophy Day 2018 (Rome, Italy)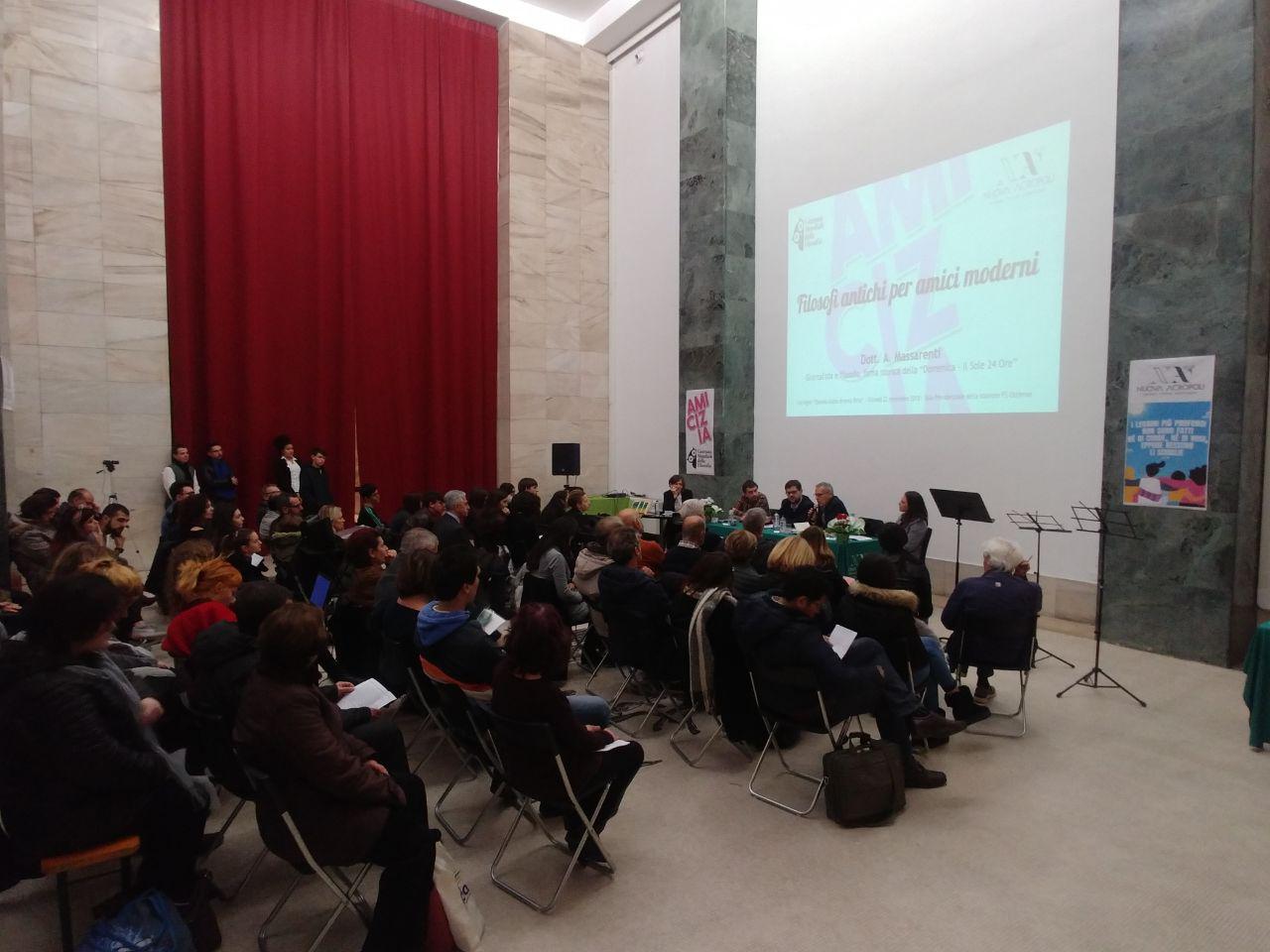 On the occasion of World Philosophy Day, Rome volunteers organized several activities on friendship, held at the presidential Hall of the Ostiense railway station in Rome, courtesy of RFI-Gruppo Ferrovie dello Stato Italiano.
Speakers included:
Prof. R. Chiaradonna, professor of History of Ancient Philosophy at 'Roma Tre' University; Prof. R. Cipriani, professor of Sociology at 'Roma Tre' University; Dr. A. Massarenti, journalist of "Il Sole 24 Ore" and philosopher; Prof. A. Barbetti, professor of Italian literature at E. Montale high school in Rome, and Dr. R. Cannone, Director of New Acropolis Rome.
In addition, a student from E. Montale high school received the "Filo di Sofia Award" for his philosophical writing piece.