Books donation for children at Hospital de Clínicas of Porto Alegre (Brazil)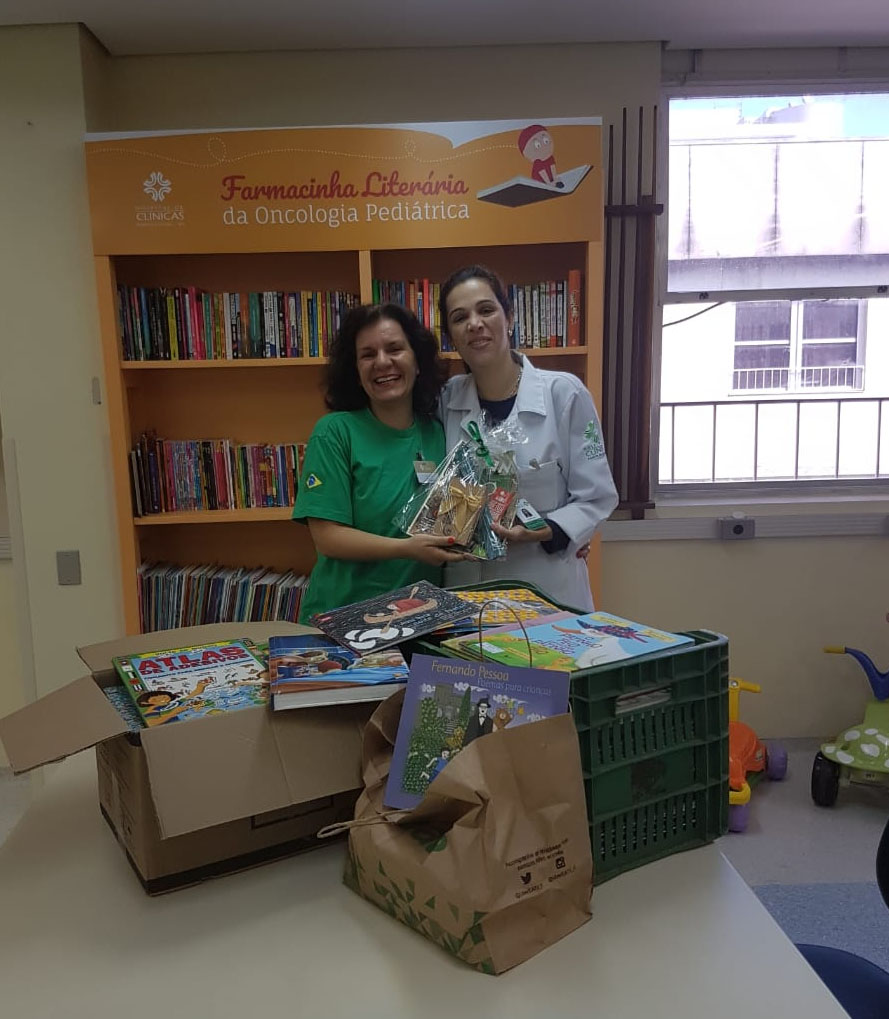 As part of its social volunteering program, New Acropolis Porto Alegre, collaborated on the project Farmacinha Literaria, in the child-juvenile oncology department of the Hospital de Clínicas. This Hospital initiative was inspired by the work 'Literary Pharmacy', by Ella Berthoud and Susan Elderkin, which emphasizes how literature can be a tool to fight and overcome illness and the difficulties of life.
As a result of the fundraising campaign, a hundred books were donated, and it marks the beginning of the support that New Acropolis will give to the Farmacinha Literaria project of the hospital.
On the occasion of the visit to the center, volunteers engaged in storytelling for the children in the oncology section.
This post is also available in: Spanish