"Interviews with Philosophers" book presentation event (Milan, Italy)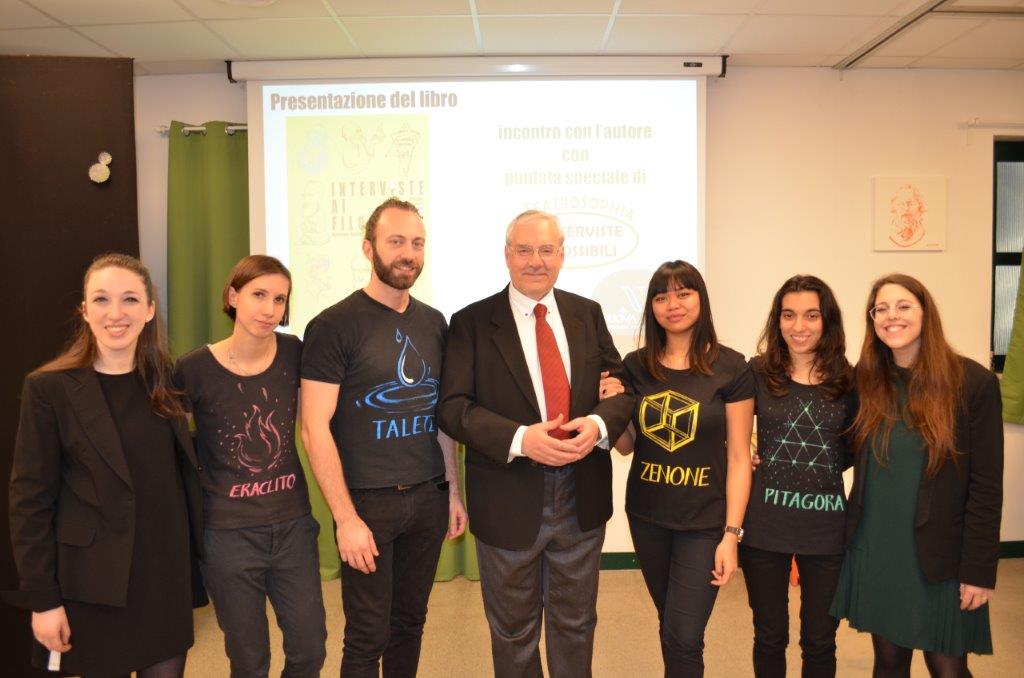 What would happen if some of the greatest thinkers of the past gave us an exclusive interview today?
The first presentation event of the Giuseppe Santilli's "Interviews with Philosophers" book launch has taken place in Milan, in front of a large audience on Sunday 24th February. A very special Philosophy-theatrical time travel that has brought us some of the pre-Socratic philosophers, who are the protagonists of some "impossible interviews".
The book is dedicated to the actuality of the ancient masters of wisdom. In a direct and simple way it allows to discover how timeless teachings connect eastern and western culture, sciences and nature, lives and laws. An exercise of practical philosophy that starts from the few fragments arrived in the present day arriving to our everyday life.
During the event the audience has been involved in an interactive quiz game about the philosophers' characteristics and characters have come to life thanks to the Philosophy-theatrical workshop conducted by the volunteers.