Lecture: "Living a good Dying" (Zaragoza, Spain)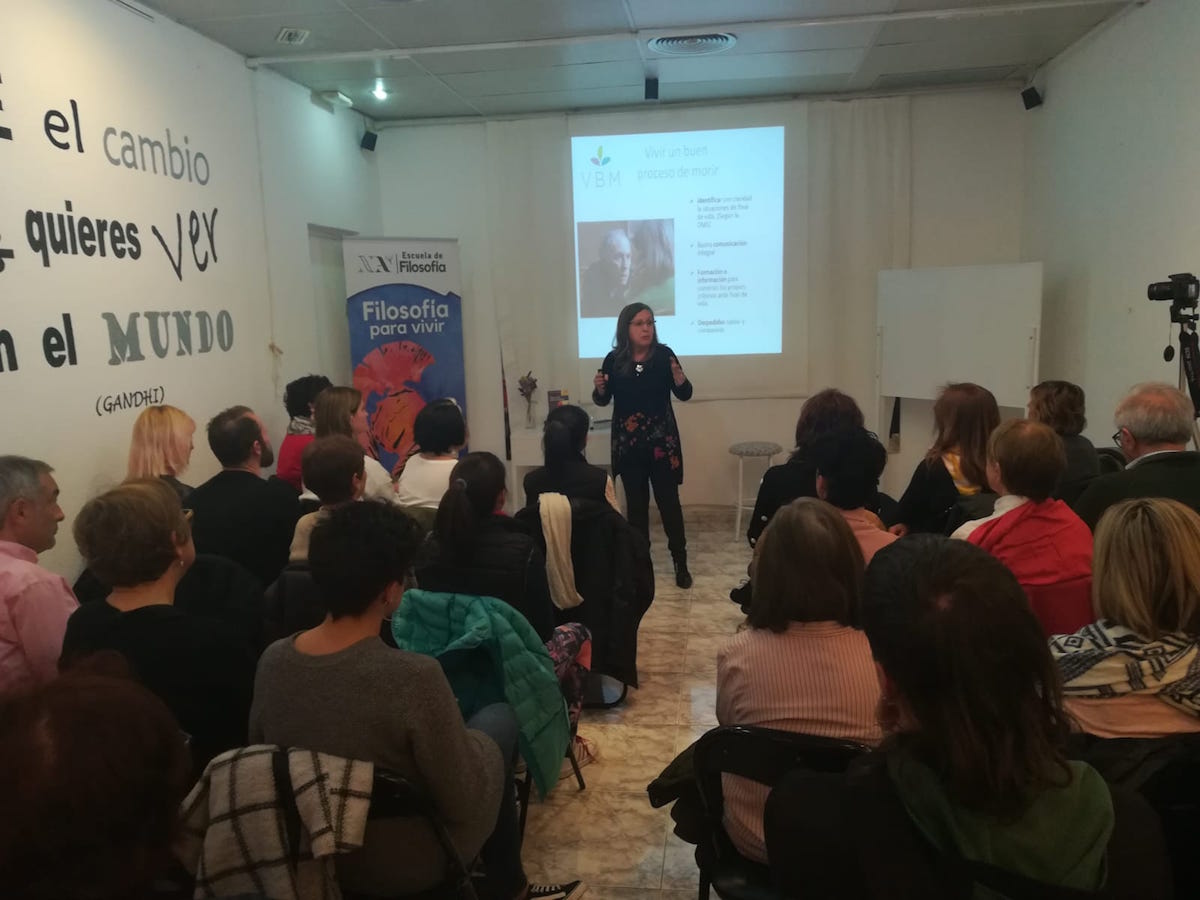 New Acropolis Zaragoza once again had the privilege of welcoming Mar López, president of the "Living a Good Dying" Foundation. It is the second time she has come to our Center and it is a true gift to listen to her for her wisdom, presence and life experiences.
The Foundation was born from the profound feeling that death could be treated in a more dignified and natural way in our society today, but often is a taboo subject.
By education and by the prevailing scientific and materialistic paradigms which exists at the individual and collective levels, there is an unhealthy psychological attitude of avoidance and denial of death.
It is necessary to open spaces for reflection to broaden our minds on all those things that should be done with the aim of building a path to safeguard human dignity and respect for personal autonomy.