Opening of the first Japanese Teahouse (Graz, Austria)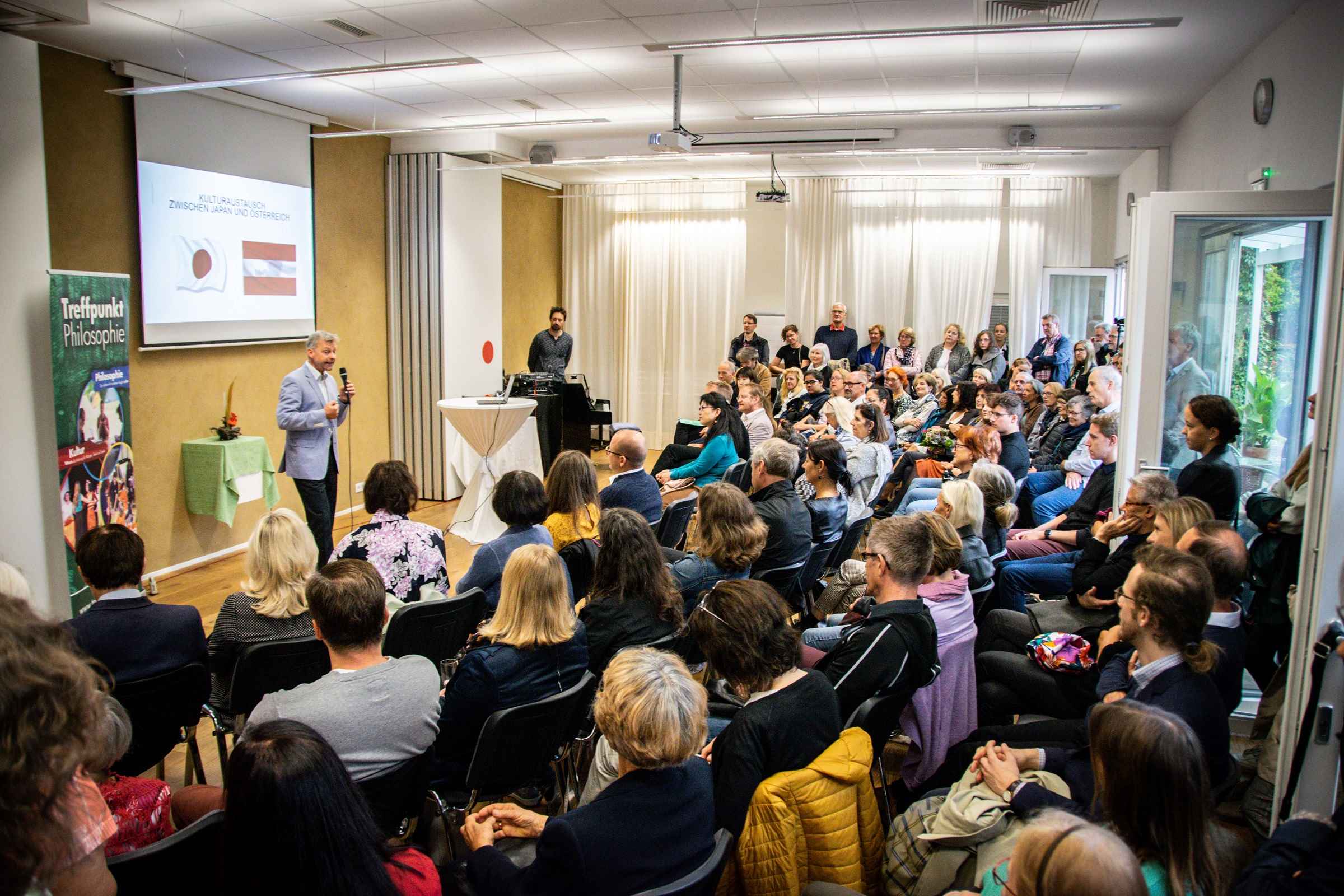 New Acropolis opened its doors for an extraordinary cultural event as part of the nationwide anniversary celebrating 150 years of Austrian-Japanese diplomatic relations.  On 8 September 2019, the first publicly accessible Japanese tea house and meditative zen garden in Graz was opened within the gardens of the school of philosophy.
Hannes Weinelt, director of New Acropolis Austria, welcomed more than 230 visitors. The ceremonial opening was carried out by local council Markus Schimautz, who delivered the well-wishes of the city and thanked New Acropolis for their decades-long cultural contribution to the city.
After the formal opening, visitors were invited to immerse themselves in classical Japanese culture via six artistic workshops; calligraphy, haiku, ikebana, bonsai, origami and not least the refined ritual of the tea ceremony, "chadō".
The tea house and zen garden offers students and visitors alike a place of serenity, simplicity and reflection in the centre of the busy city.