"Quintas Musaicas" present Latin music and a talk about the muses and their inspiring role (Porto Alegre/RS, Brazil)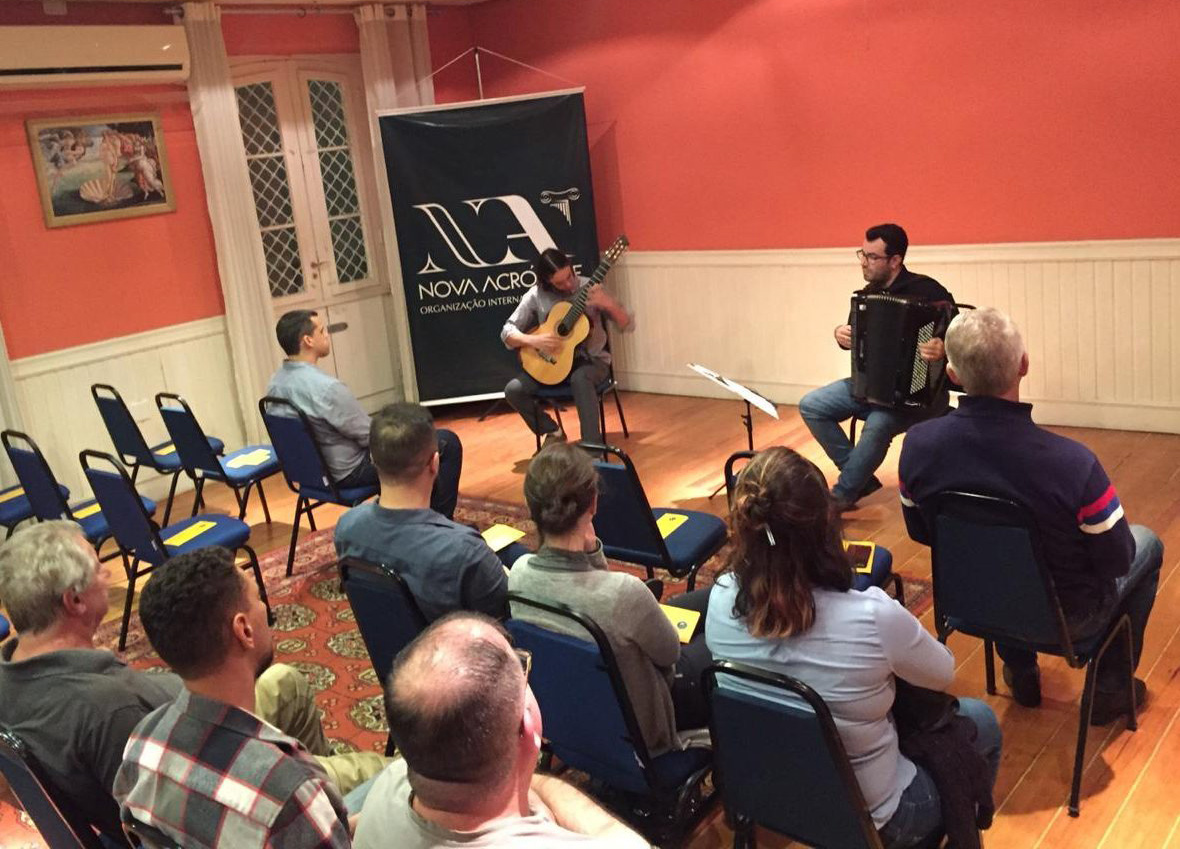 The "Quintas Musaicas" are held every month, and aim to promote moments of inspiration through the creative potential that music offers the human being. In this past edition, Daniel Castilhos (accordion) and Lucas Araújo (guitar 7 strings) presented a repertoire of chamber music, by Latin American composers from different eras. Márcio Bolzan participated in the double bass.
The event then discussed the different muses as inspiring forces for artists.