Sponsorship of urban trees (Nuremberg, Germany)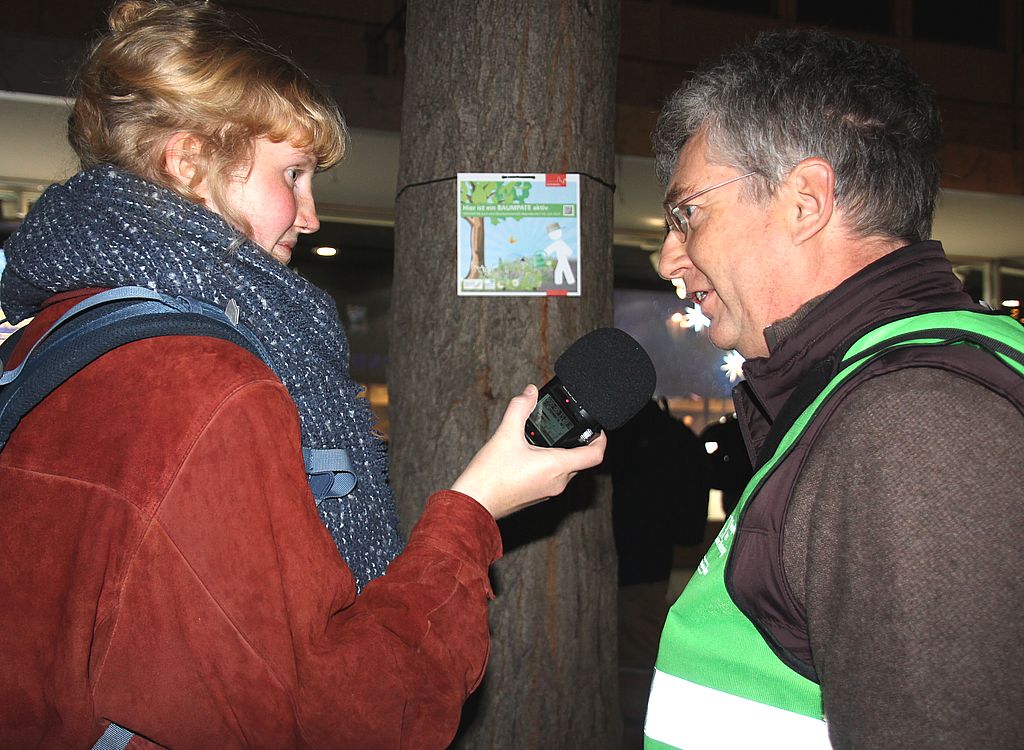 Being a tree in a city means fighting for life on a daily basis. Air pollution, abundant garbage dumped by humans and, increasingly, drought are challenges which hamper the growth of trees.
NA Nuremberg has sponsored eight of these trees in the city center as part of the sponsorship program launched by the municipal authorities, which includes cleaning, watering and any creative actions beautifying the trees' surroundings.
Every two weeks the volunteers carry out these tasks which on one occasion were echoed by a journalist who interviewed the volunteers for a radio show.