Volunteers celebrating the magic of Christmas (Peru)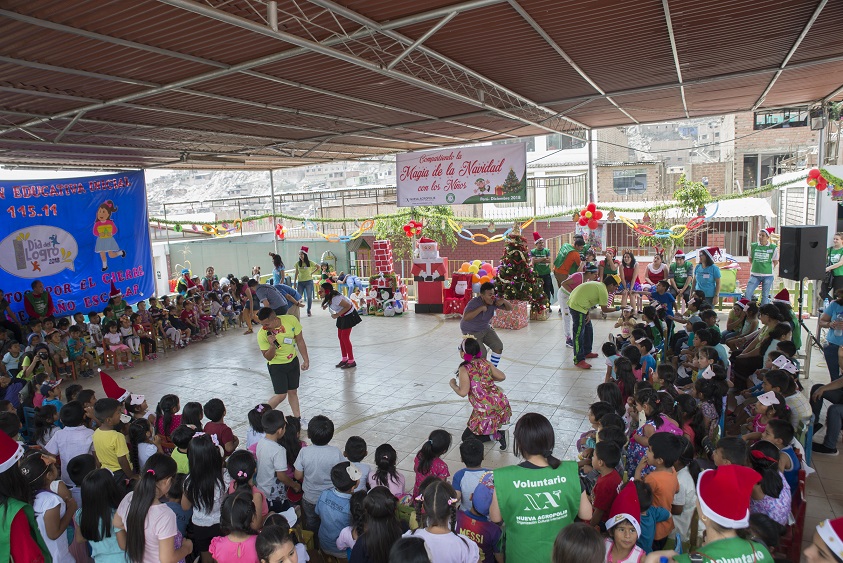 Over a hundred volunteers celebrated Christmas together with big and small. Volunteers visited the elderly at the Santa Amelia nursing home, in Pueblo Libre, with whom they shared the Christmas spirit in a joyful and festive way.
At the same time, another team of volunteers visited the children at the 115-11 elementary school in San Juan de Lurigancho, offering a children's show, story-telling, clowns and gifts!