Water and fire in the Bonfires of St. John (Alicante, Spain)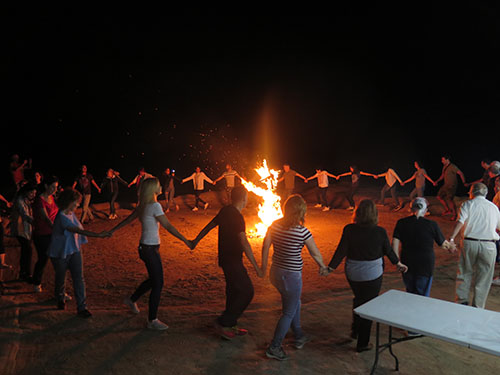 The summer solstice is celebrated in much of the Mediterranean basin and, by historical and cultural extension, in many Latin American countries, with ancestral rites and traditions. Once again, as for several decades, New Acropolis participates in its particular feast of fire and water on a beach in Alicante.
Water and fire, purifying symbols, which, through the burning of the traditional rag doll "Susi", renew good wishes and purposes. Participants had fun with the jumps around the bonfire and the baths in the moonlight.