Long Night of Philosophy 2020 – Online Premiere (Austria)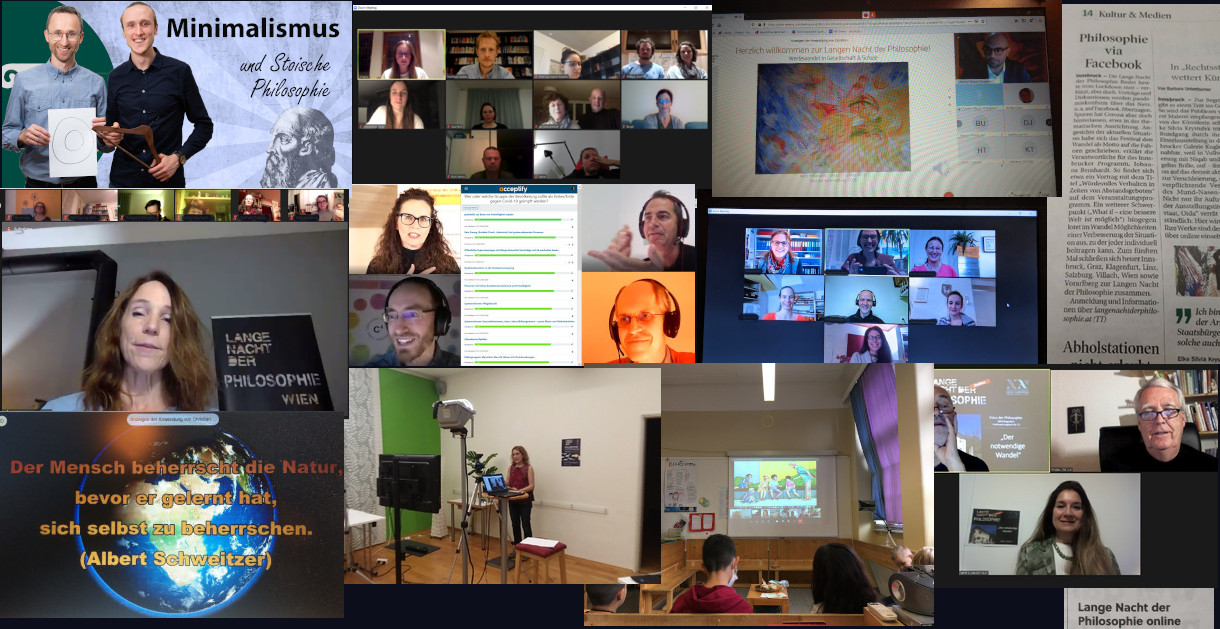 More  than 3,000 online guests celebrated the online premiere
The philosophy is not in lockdown, showed the Long Night of Philosophy 2020 on November 19th. This year not only the fifth birthday was celebrated, but also the online premiere. More than 3,000 guests attended the dialogues, lectures and workshops in various online formats.
This year's Long Night was dedicated to TRANSITION, which was approached from very different directions. One highlight was the impulse evening "On the value of relationships", which encouraged people to reflect and deepen their relationship to themselves, to others, to nature and to the sacred. But also the topic "What if – a better world is possible" gave impulses to leave the usual perspective and to dive into the world of the possible. A school in Graz found a wonderful opportunity to let even very young philosophers have their say. The children exchanged online their thoughts on the topic "What it means to be rich or poor".
"It was a special concern of ours that the Long Night could take place despite the lockdown", Hannes Weinelt, director of New Acropolis Austria said, "especially in such a difficult time it is necessary to take a break from everyday life and give wings to our thoughts".
Entirely in the spirit of UNESCO Director General Audrey Azouley, who emphasized the particular value of philosophy in her message on this year's World Day of Philosophy. In times of great uncertainty, philosophy is more relevant than ever, because it enables us to resist all forms of reductionism and to see a larger picture.
New Acropolis Austria, organized the Long Night of Philosophy together with 29 partners.
This post is also available in: Spanish