Making new year happy. Celebration in orphanage (Moscow, Russia)
For 13 years it's been a good tradition to visit the orphanage in Kargopol (North of Russia) every winter holidays. But this trip has been special. For the first time, volunteers made it possible to come and celebrate New Year holiday together with the children. And the program was awesome.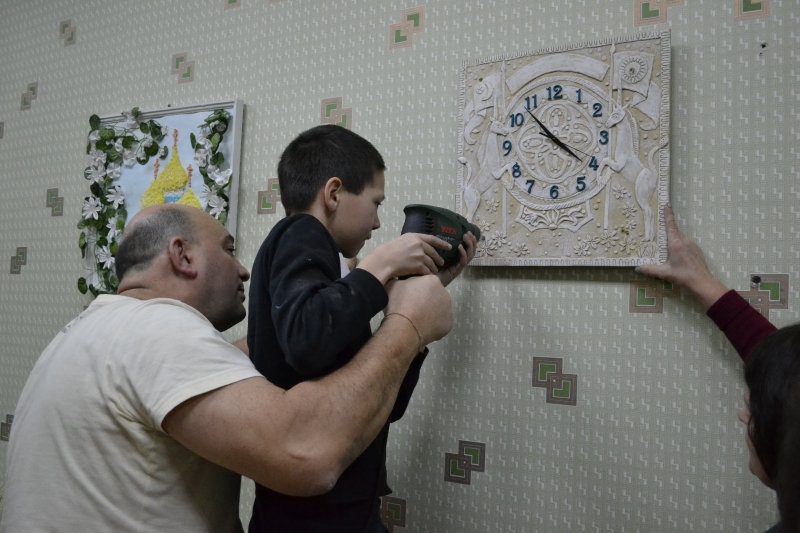 The last two days of the year were filled with arts: rehearsing scenes from 'Cinderella', learning to dance and set a beautiful table for a feast.
The very celebration was started with a tea party and gifts. Later there were mini football matches, video and fairy tales fortune-telling. Photo zones and face painting were especially popular.
On the very Eve children showed performances from 'Cinderella'. And when the clock was striking midnight everybody was about to go through the magic gate and make a wish.
The first day of 2020 was full of creation. The kids completed the clock from decorative plaster. And then every child decorated a T-shirt with a constellation. The most favourite ones were Swan, Orion and Ursa Minor.
On the next 2 days the children coloured badges as a gift to each other, made a panel using felt. Then they took part in a table tennis tournament and later on w
atched 'Mr. Magorium's Wonder Emporium' followed by fascinating discussion.
On the final day the youngest set off for the quest around the orphanage in search of the gift from Fairy of the winter.
During those 6 days of adventures the volunteers and children experienced kindness, fun, friendship, miracles and more. So everyone is waiting for the summer meeting in Moscow.