A feast of solidarity (Brasilia, Brazil)
Mothers from the "Child for Good" Program – a social project of complementary education for needy teenagers and children managed by Nova Acropolis in Brazil – started the month of June with a gift from volunteer Liliane Pereira, from Nova Acropolis in Fortaleza.
Liliane is a renowned chef ("O ​​Banquete" Restaurant) with international training and, passing through Brasilia, left some of her experience in a delicious gastronomic workshop for a group of mothers of students from the "Child for Good" Program.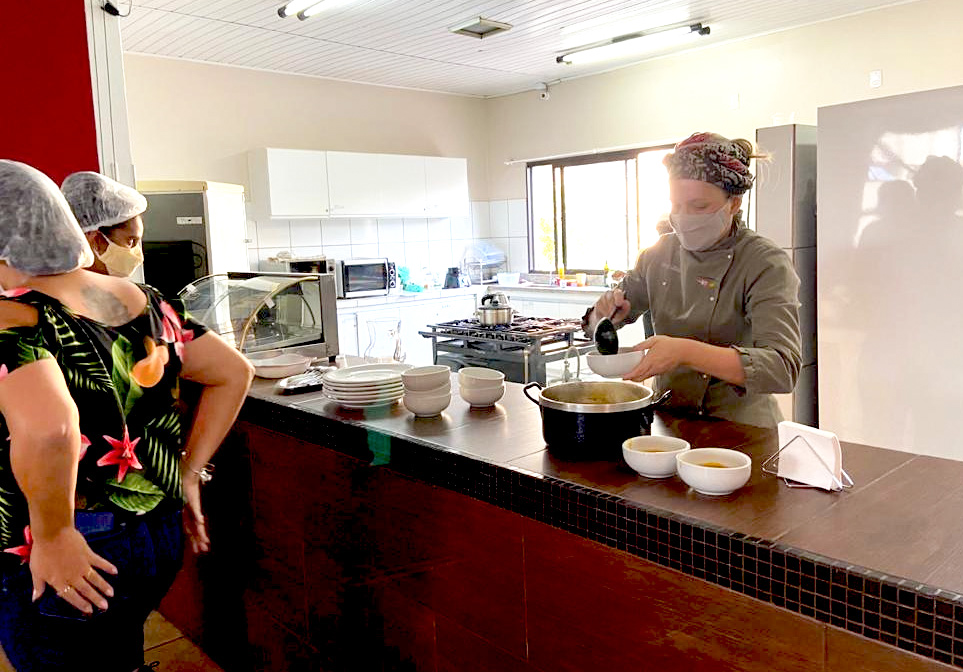 Vegetable quiche, pumpkin soup/cream with bacon and rice with tomato and zucchini were some of the dishes they produced to enrich the diet of children and their families.
During this period of pandemic, families assisted by the Program are receiving basic food baskets plus bags of fruits and vegetables. Food is donated and delivered by volunteers.
You can also collaborate, find out how: https://criancaparaobem.org.br/