Connecting with Nature – cleaning of a pond (Győr, Hungary)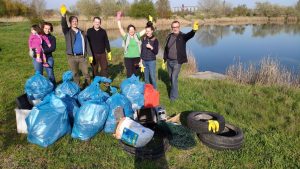 The members of New Acropolis Hungary in Győr organised a three-hour volunteer excursion to a gravel pit pond in a local neighbourhood. They collected the discarded bottles, beer and soft drink cans on the banks of the pond which is mainly visited by recreational athletes, anglers and beachgoers. The bags were taken by the volunteers to a nearby official landfill dump.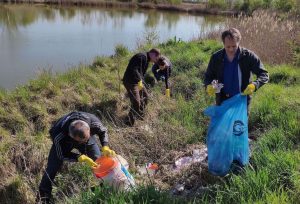 By cleaning of the nearest surroundings, the organisers aimed to draw attention to the necessity of acting locally, open to everyone. A single volunteer action can have limited efficiency, but its greatest contribution is in making more people conscious of their own possibilities of effecting a positive change in their own lives which includes their environment, too.