Falling Cherry Blossoms (Graz, Austria)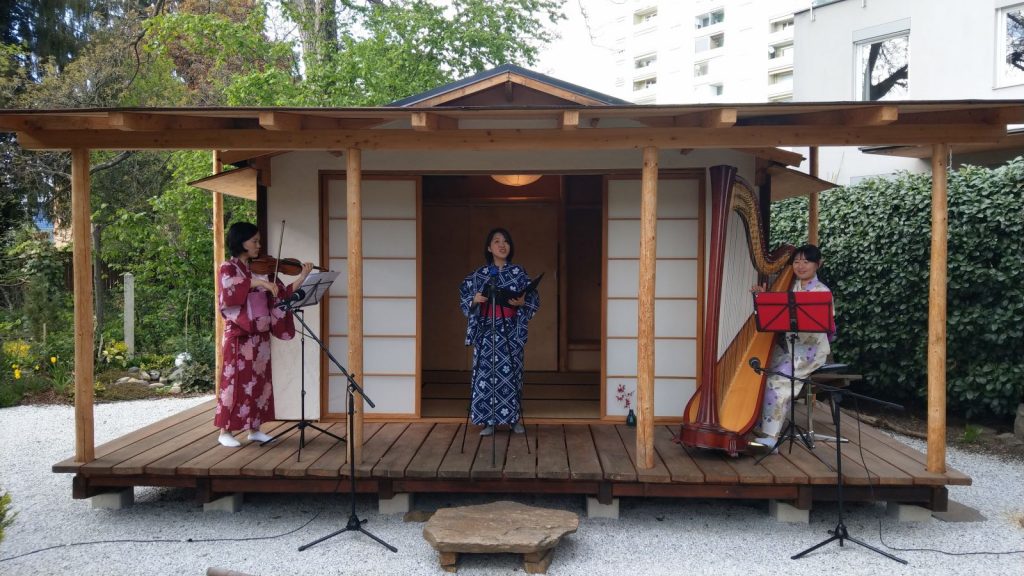 The awesome Zen garden of the Japanese tea house at New Acropolis Graz provided the scene for a special spring concert. Three Japanese students of the Graz & Vienna Universities of Music and Performing Arts enchanted with their magic sounds: Hitomi Ishimari, harp, Mayu Tokuda, violin, and Maya Kawada, soprano.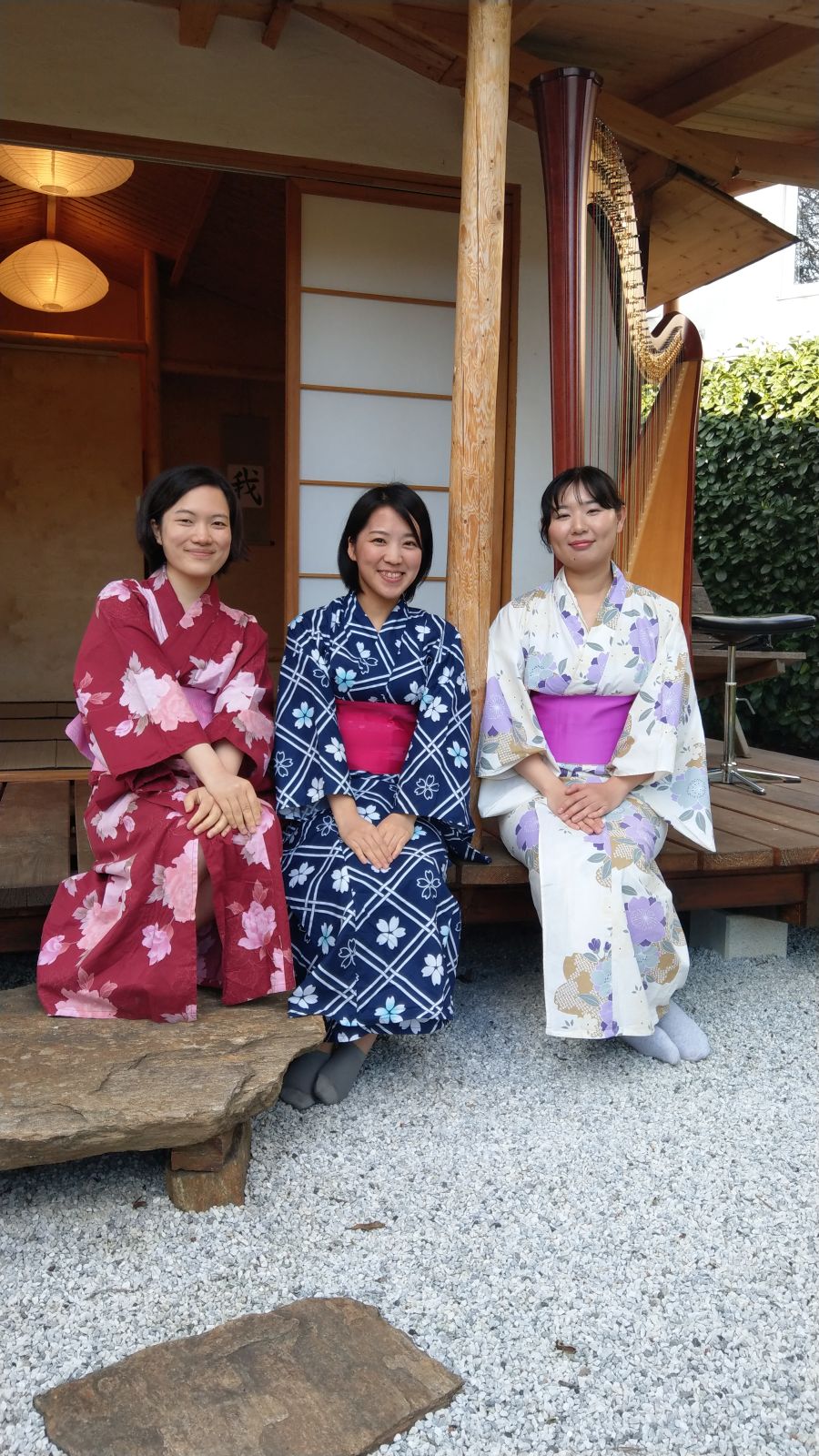 Reciting composers such as W.A. Mozart and Richard Strauß as well as Katsutoshi Nagasawa und Tamezo Narita, they drew a bow to Japanese culture. Japan`s philosophy stands for refinement of the senses and reduction to the essential. Both were manifestly present.