Week in commemoration of International Mother Earth Day (Brazil)
New Acropolis developed a special online agenda to celebrate the international day of Mother Earth.
In the week of April 19 to 25, 2021, several special contents of homage and environmental awareness were shared, in reference to the international day of Mother Earth celebrated on April 22.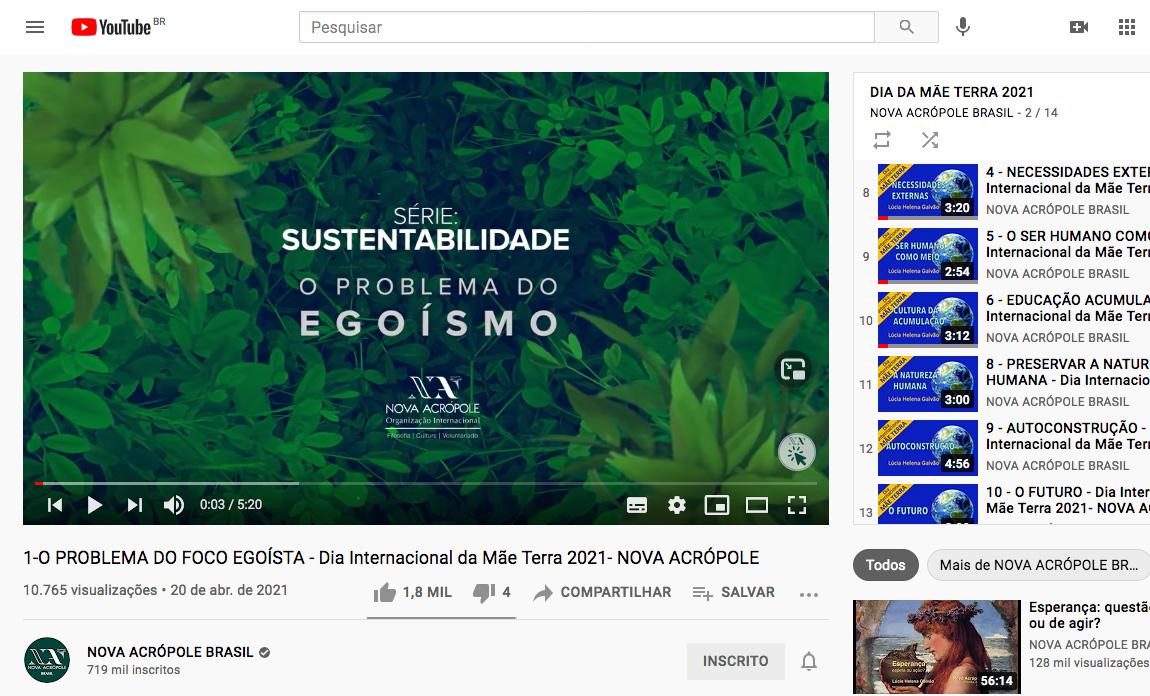 On the YouTube channel NOVA ACRÓPOLE BRASIL, a sequence of fourteen videos was published covering the themes of sustainability, environment, consumerism… all bringing philosophical reflections and inviting the viewer to understand their role, their nature and responsibility in the construction of a more sustainable future. The videos have an average of 8,000 views each. To make it easier, the channel provided a playlist with the videos.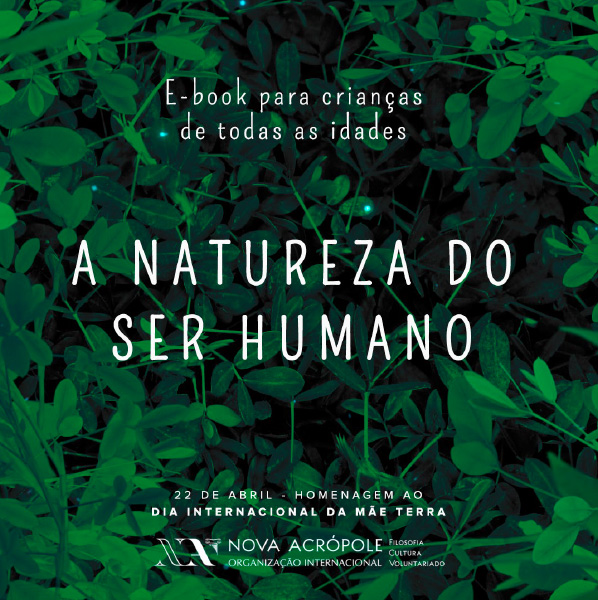 Another highlight of the week was the publishing of the unprecedented ebook on environmental education, for children of all ages "The Nature of the Human Being". The publication aims to educate future generations through a culture of sustainability. You can download the ebook for free on the New Acropolis Brazil website: https://www.acropole.org.br/wp-content/uploads/2021/05/A-Natureza-do-Ser-Humano-livreto-infantil-digital.pdf
There were also Mother Earth Week awareness publications on the New Acropolis' national Facebook and Instagram and on those of all states and regions, including insertions on television channels, radio stations and printed newspapers addressing the topic.
New Acropolis , even though it was founded and designed for the face-to-face system, is increasingly present also on the internet, specially now in times of pandemic, always following its purpose of contributing to the development of the human being through Philosophy, Culture and Volunteering.