Heritage Days at Cour Petral (France)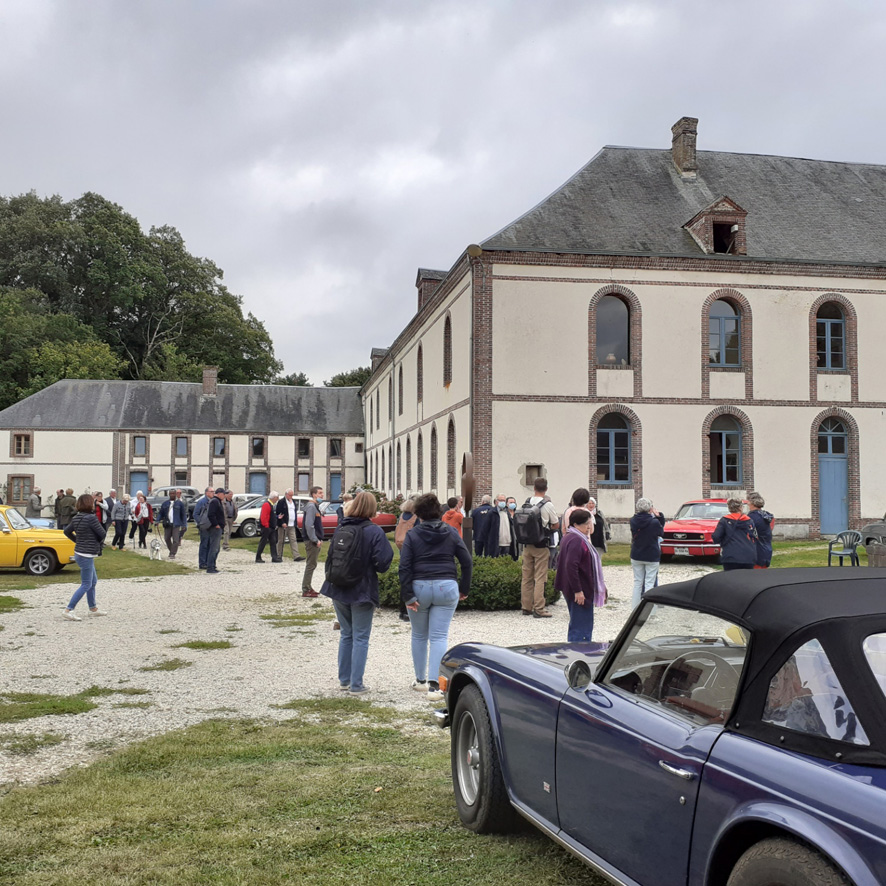 The European Heritage Days took place in mid-September 2021 at Cour Petral with the theme "Heritage for all", emphasizing the accessibility of heritage, with tours suitable for all audiences. Guided tours followed one after the other without interruption.
As every year, the artisans (potters, carpenters, stained glass makers, blacksmiths) of the "Hephaestus" workshops shared their knowledge, art and know-how with everyone, adults and children, delighted to rediscover the power of their hands.
The big surprise of these Heritage Days at the Cour Petral was provided by the Nogent-le-Rotrou collector car association. The Cour Petral became a showcase for the automotive world, a surprise for the public who appreciated this retro touch and something unusual within the abbey grounds.
We are rich in a diverse heritage that belongs to everyone. These days at Cour Petral have been very joyful.