Long Night of Philosophy 2021 (Austria)
Philosophy for stormy times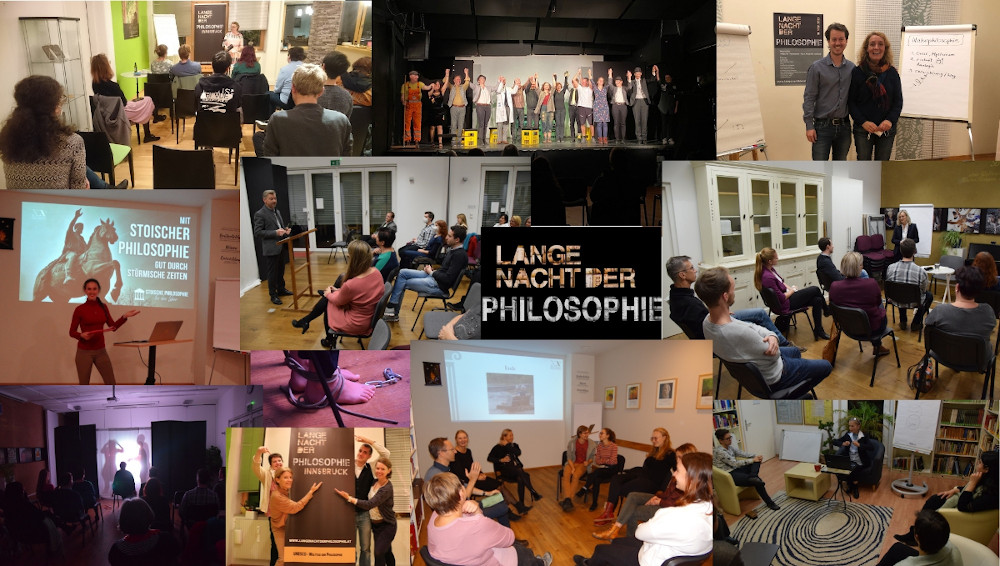 This year's Long Night of Philosophy took place in eight Austrian cities with 30 events. No easy undertaking, because in pandemic times the top priority is health.
Through a variety of channels – online, hybrid and on-site in presence – it was nevertheless possible to reach and inspire more than 2,500 people. Even though it is nice to reach many people, the criterion is not the number, but the quality of the human encounters, whether online or in presence. Especially in times like these, it is so important to use every opportunity and every channel to seek conversation and exchange.
As a special highlight, this year's programme of keynote lectures, dialogues and online formats was flanked by a six-part YouTube series "Stoic Philosophy for Stormy Times". "The Stoics in particular have so much to give us in times like these," says the director of New Acropolis Austria Hannes Weinelt, "Because they have a practical and concrete approach to life, how to master inner and outer crises well. A trait that we need to give back to philosophy."
The subsequent cross-border "Online Party Afterwards" was also a novelty. Philosophy enthusiasts from Austria, Germany and Switzerland celebrated far into the night. A nice symbol, because philosophy does not stop at borders – neither of states nor of opinions.
The Long Night is organised by New Acropolis together with 25 partner organisations. It is our contribution to the UNESCO World Day of Philosophy.