Volunteering at "Caras Alegres" (Quetzaltenango, Guatemala)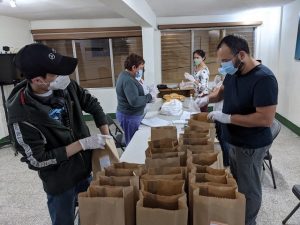 Volunteers from New Acropolis with a training activity supported 25 adolescent beneficiaries of the Caras Alegres association, which is dedicated to supporting children and young people living in poverty to continue their studies, through scholarships, tutoring, educational resources and training activities.
The volunteers staged a legislative theater skit, which presents a situation with negative results that needs to be corrected or reversed and this is achieved with the participation of the spectators.
On this occasion an adaptation of "The Little Red Riding Hood" was presented whereby participants worked with the virtues of "Courage" and "Self-surpassment"
Finally, snacks were handed out which included a description of the benefits that certain foods have on our physical and mental development.