Garbage collection on Gellért Hill (Budapest, Hungary)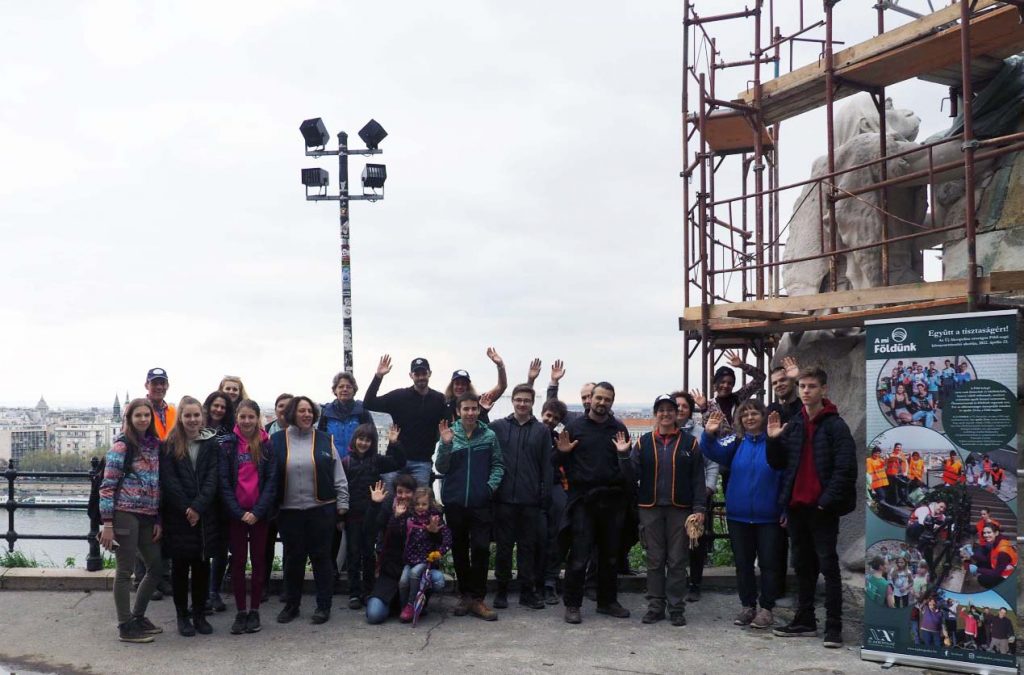 In Budapest New Acropolis organized an environmental action on Earth Day on Budapest's Gellért Hill. Members of the philosophical school, in cooperation with the staff of Főkert Zrt. and students and teachers of a high school and an elementary school, walked along the highest lying promenades of Budapest and collected garbage along the way.
The more than 40 participants rid the environment of a total of 25 bags of garbage. A small team of young people shoveled out debris that had accumulated in the rainwater drainage system, cleaning 200 metres of the ditch.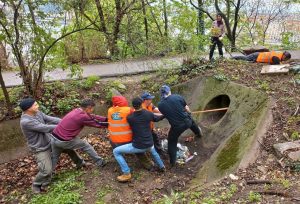 During a break, they performed a circle dance, which volunteers did on this same day in several different parts of the world. This served to connect the minds of all those who, on a voluntary basis, are willing to act to restore harmony between humans and their environment.