Inauguration of the Ñawinchay Wasi Library (Lima, Peru)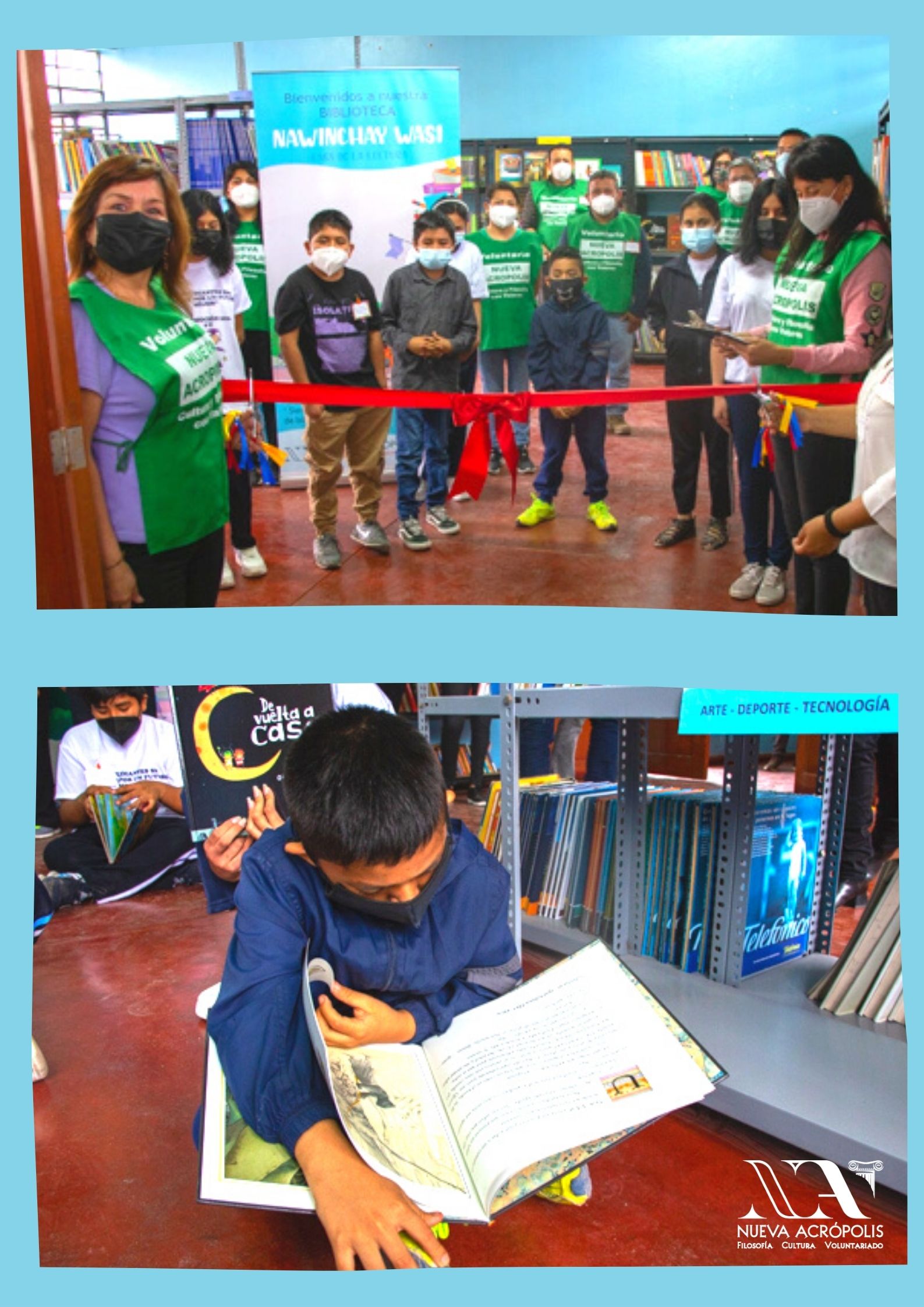 As part of the celebration of International Volunteer Day, New Acropolis inaugurated the Ñawinchay Wasi library at the El Nazareno School in the district of San Juan de Miraflores, Lima.
A few months ago, we launched this challenge with a book collection campaign, which was joined by many supportive people. We also carried out fundraising activities because we needed specialized books.
During several days, we cleaned, tidied and conditioned the space that today has become a cozy library.
But that's not all, our volunteers have been trained to develop reading workshops to continue cultivating the love of reading and the capacity for reflection in children and young people.
This work is part of the Reading Promotion Program that New Acropolis carries out in several cities of Peru.