Mother Earth Day (Montreal, Toronto, Ottawa, Canada)
Mother Earth Day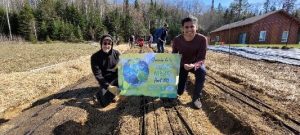 On the occasion of World Earth Day, the first edition of Mother Earth Day was held in Montreal. Various activities were held in different places to help us reconnect body, soul and spirit with nature.
The speakers offered various activities related to science, poetry, plants, the cosmos and aromatherapy. All had in common the desire to understand the world through philosophy and to share this love of nature with others.
In addition, to raise awareness of this event, an agricultural day was organized with members of the Montreal and Ottawa Centres to get in touch with the land and work with it. Finally, members of the Toronto school cleaned up a park with their volunteers.
To top it all off, an offering was made in the form of a dance in gratitude to the Earth, invoking the beauty of nature and life.
Here is a summary of the different activities.
---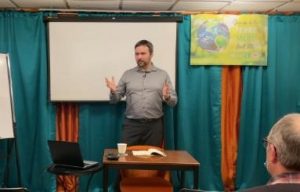 ENERGY EFFICIENCY AND PHILOSOPHY: SHOULD WE LISTEN TO NATURE?
Michel Binette gave a lecture at the New Acropolis Centre in Montreal on the link between energy efficiency, nature and philosophy.
Nature is the undisputed champion of energy efficiency and non-wastefulness and can inspire us to adopt less polluting and less energy-consuming lifestyles.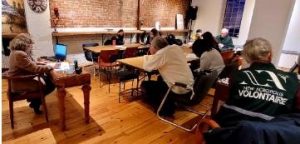 POETRY OF THE EARTH. RECONNECTING WITH BEAUTY AND HARMONY
Connecting with the power of words, and the beauty of poetry about the Earth, in order to reconnect with the harmony of nature? This is what Céline Bouchard proposed to a dozen people who participated in this poetry workshop held at the Insiders café on rue Saint-Denis.
During this workshop in homage to Mother Earth, participants came into contact with extracts of texts chosen to connect with our Mother Earth, the sound of her words, her colors, her lights, her networks of images and…. to learn from her.
---
THE WISDOM OF PLANTS: RE-ENCHANTING THE KNOWLEDGE OF THE MILLENNIUM
Speakers Liliana Homrich and Sophie Mongeau reminded us that in many cultures and civilizations, plants are perceived as living beings, mysterious, but bearers of great wisdom.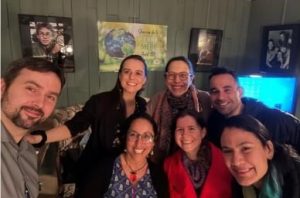 ---
OUR PLACE IN THE UNIVERSE – Mysteries of the Cosmos and the Earth
Pierre Lemasson gave a lecture entitled 'What is the place of the human being and the planet Earth in the Universe?' Science tells us: the Earth and the human being are made of stardust, formed by the same atoms of matter born in the heart of the stars.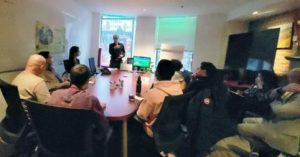 ---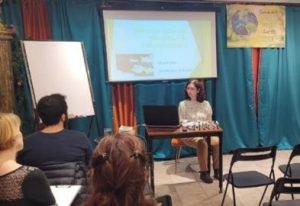 Aromatherapy: 12 essential oils to nourish your well-being
Françoise Soria, scientific advisor in aromatherapy and philosopher, presented a fascinating lecture on aromatherapy and essential oils. Essences that give us access to the soul of plants and help us in our search for balance, both physical and spiritual.
About twenty people participated in this captivating evening and left with a drop of the essential oil of their choice among the 12 presented as well as a better understanding of the usefulness of essential oils to nourish our well-being.
---
Encounter with Nature
New Acropolis volunteers from Montreal and Ottawa gathered at Domaine du Pin Blanc to celebrate Mother Earth Day.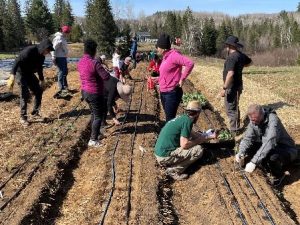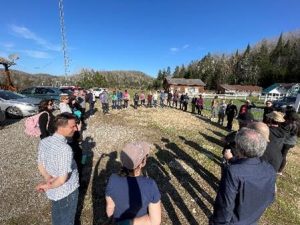 ---
Park Cleanup – Toronto
New Acropolis Toronto organized a cleanup in Earl Bales Park. A group of volunteers participated in the collection of waste and recyclable materials, in addition to a dozen bags in an area of approximately 3500 square meters.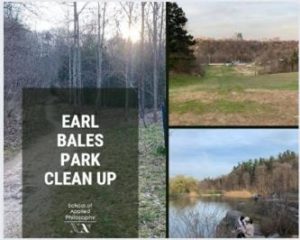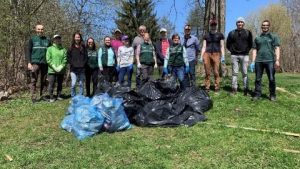 ---
Tree Dance
Offering to Mother Earth presented by New Acropolis volunteers. About forty spectators attended this offering that closed this series of events and activities to raise awareness about the importance of finding harmony with our planet Earth.